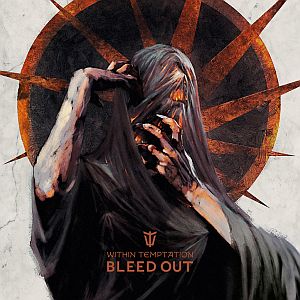 Artist: Within Temptation
Title: Bleed Out
Genre: Metal / Symphonic Metal / Power Metal / Rock / Gothic Metal
Release Date: 20th October 2023
Label: Force Music Recordings
Album Review

WITHIN TEMPTATION are a Symphonic Metal band from the Netherlands. They were formed in 1996 by Sharon den Adel (Vocals) and Robert Westerholt (guitars and vocals). They are renowned for their operatic orchestral Metal, with Gothic undertones. Whilst not being explicitly a "goth" band, WITHIN TEMPTATION have a huge following amongst goths and are often on the playlist in Goth / Alternative venues. Indeed, this is where I first heard the band around 2001. Amazingly, Sharon's impressive vocal range is self-taught and not as a result of classical music training in childhood. The band have been invited to represent the Netherlands at Eurovision on numerous occasions but have declined so far.
Released on 20th October, 'Bleed Out' is the 8th studio album by the band. The opening track: 'We Go To War,' sounds like a Viking fighting song. The operatic vocals combined with the power chords, the instrumental keyboards and a heavenly choir are monumental. I feel like I have just listened to entire concert in one track. After I pick myself back up off the floor, I listen to the next track. The title track: 'Bleed Out' is another powerful, Metal symphony that combines soft melodic vocals with a heavy bass. Sharon has incredible vocal control, purring softly in the verse and roaring like a lioness in the chorus. Track three: 'Wireless', really showcases Sharon's amazing vocal control. The operatic melody perfectly complements the heavy guitar chords.
'Worth Dying for Wake Up' is another tremendous anthemic track that contains some awesome finger picking on those power chords. The next track, 'Ritual' starts off a little slow, building through the verse to an awesome crescendo in the chorus. This has more of an American, classic Rock style of Lita Ford and Doro Pesch. This might be my favourite track on the album. 'Cyanide Love' is a collision of dramatic, church organ, heavy bass and soft, breathy, vocals, to produce an awesome sound that is Opera meets Heavy Metal. The next track is titled, 'The Purge' and I would expect anything with that title to have some ominous sound associated with it, the first few beats are, but then the vocals burst in. The undulating tempo is consistent throughout the album continue in another goth metal anthem with belting vocals.
'Don't Pray For Me' begins with "Will all who wish to die, please raise their hands," the lyrics which highlight the hypocrisy of the church, reminds me of 'Forgiven,' by ALANIS MORISSETTE. 'Don't Pray For Me' is perhaps the most memorable tack on my first playthrough. 'Shed My Skin' (feat. ANNISOKAY) is another big instrumental operatic Rock / Metal track. Sharon's beautiful Dutch lilt really comes into its own in 'Unbroken.' I still find it hard to believe she had no formal training prior to starting this band. 'Entertain You' the male vocals came as a surprise, a little softer with tunes like this one, I can fully understand why Eurovision were so desperate to have this band as their representation.
With such theatrical lyrics, masterful instruments and Sharon's epic vocals. Every track is an anthemic experience. If you are a fan of epic, powerful, operatic metal with female vocals, you need this album.
Tracklist

01. We Go To War
02. Bleed Out
03. Wireless
04. Worth Dying for Wake Up
05. Ritual
06. Cyanide Love
07. The Purge
08. Don't Pray For Me
09. Shed My Skin (feat. Annisokay)
10.Unbroken
11.Entertain You
Line-up

Sharon Den Adel - Vocals
Robert Westerholt - Guitars and vocals
Jeroen Van Veen - Bass Guitars
Mike Coolen - Drums
Martijn Spierenburg - Keyboards
Website

www.within-temptation.com
Cover Picture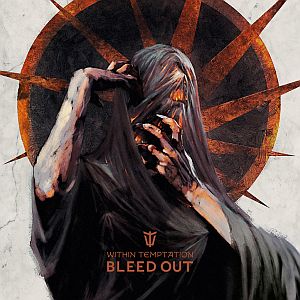 Rating

Music: 9
Sound: 10
Total: 9.5 / 10
See also (all categories):