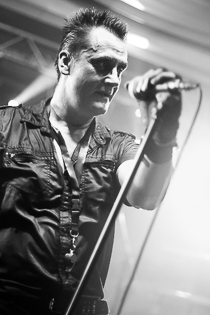 Das Bett, Frankfurt, Germany
26th February 2014
Die Krupps, Chant & Vigilante

In the 1980ies and 90ies, DIE KRUPPS had been as pioneering as EINSTÜRZENDE NEUBAUTEN. That´s why I was really pleased to visit this concert. But before they could hit the anvil, the special guests CHANT and VIGINALTE entertained the audience.
Chant

CHANT were founded in 2004 by Bradley Bills as a "self-indulgent drum project" in Texas. He released two studio albums in 2007 and 2010. This is the base to prepare the audience to the main act. In Frankfurt he was supported by an unknown keyboarder. Unfortunately it seems as if he was a little bit passive and unsure. In spite of this Bradley could put across his tribal-industrial-drum-sound and it was a successful beginning of this evening.
http://www.chantproject.com
/
https://www.facebook.com/Chantproject
Rating

Music: 8
Performance: 8
Sound: 7
Light: 5
Total: 7 / 10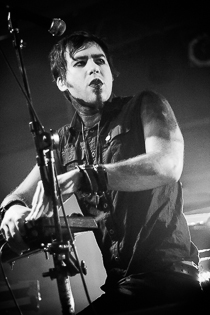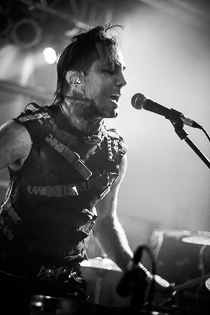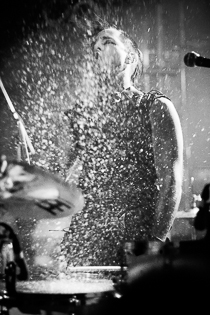 Vigilante

Ivan Munoz is VIGILANTE. During his live performances he is supported by changing musicians. The project was founded in 2005 in Chile. The music is settled between aggrotech and industrial metal. At first glance this seemed to fit well between CHANT and DIE KRUPPS. However the trio failed to thrill the audience and to get their attention. Even the short trips of Ivan into the audience could not rise the ardour. Between the songs he tried to tell something about the songs and the lyrics. Unfortunately it could not be heard because of the bad sound system. His guitar player seemed a little bit out of place and not very enthusiastic and his keyboard player was hidden in a very dark corner of the stage and barely seen.
https://soundcloud.com/vigilanteband
/
https://www.facebook.com/vigilanteband
Rating

Music: 5
Performance: 6
Sound: 5
Light: 5
Total: 5.3 / 10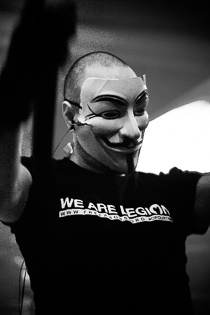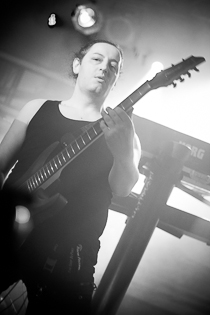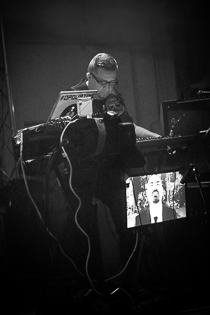 Die Krupps

During the modification of the stage they brought the "steelophone" and so everybody know that Juergen Engler (vocals, keyboards, guitars, steelhammer), Ralf Doerper (samples) and Marcel Zuercher (guitars, keyboards) will follow. The band was founded in 1981 in Düsseldorf, Germany. You cannot describe their music without using the words avant-garde, post-industrial, EBM, groove metal and industrial metal. But more than 30 years of music history took their traces on the band and the audience too. With their new album 'The Machinists of Joy' they finally have managed for what they were working since their reunion. Surely DIE KRUPPS is one of these bands, which is meanwhile heard and seen by father and son side by side together.
http://www.diekrupps.de
/
https://www.facebook.com/diekruppsofficial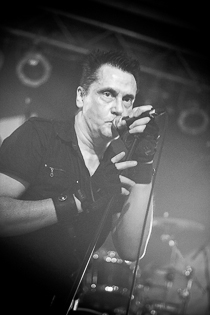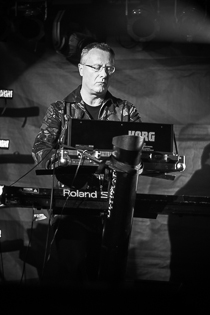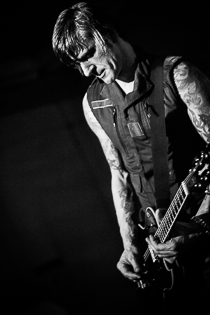 Music & Performance

At the beginning Bradley Bills of CHANT caused confusion by coming back to the stage and taking place at the drums. At the end of the concert he was introduced as the new drummer for this tour. Although Jürgen Engler is now on stage for more than thirty years he showed no signs of tiredness. He is a good example for being agile on stage and to inspire his fans. He made them turn into a dancing and sweating crowd just in two songs. Afterwards they played a time travel through the whole discography of the band with songs like 'To the Hilt' or 'Der Amboss'. Naturally the main attention was set on songs of the actual album 'The Machinists of Joy' with the singles 'Risikofaktor', 'Industriemädchen' and 'Nazis auf Speed'. All in all it has been a great performance - old men, hard sounds and good vibrations on the dance-floor and all has been put to the top when Jürgen Engler hit the steelophone.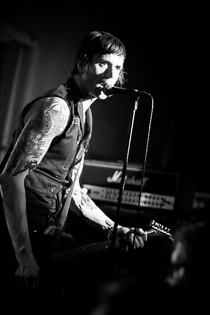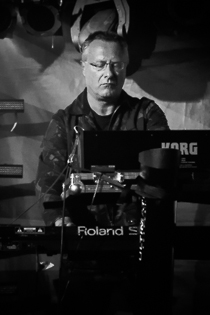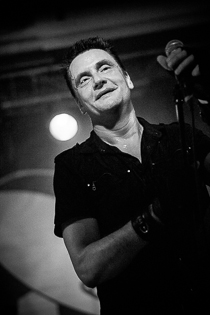 Setlist

01. Blick zurück im Zorn
02. Dawning of Doom
03. Risikofaktor
04. Im falschen Land
05. Essenbeck
06. Der Amboss
07. The Machinist of Joy
08. Part of the Machine
09. Industriemädchen
10. Schmutzfabrik
11. Robo Sapien
12. Metal Machine Music
13. To the Hilt
14. Nazis auf Speed
15. Fatherland
---
16. Machinery of Joy
17. Crossfire
---
18. Bloodsuckers
Rating

Music: 8
Performance: 9
Sound: 8
Light: 9
Total: 8.5 / 10
Full Gallery

All pictures by Daniel Hamann (
http://daniel-hamann.org
)