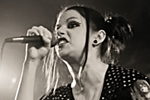 K17, Berlin, Germany
July 29th 2006
The Birthday Massacre
The Canadian band 'The Birthday Massacre' gave their first live-concert in Berlin. Their support act was 'Jesus on Extasy'. 'Klimt 1918' had been scheduled as well but they could not make it due to bad weather conditions.
http://www.nothingandnowhere.com/
The newcomer 'Jesus on Extasy' – presently seen as the insider tip in Industrial Rock – tried to get the audience going, but when they started playing only few people had arrived. The majority of listeners stood unmoved even though the band made an excellent performance. When the band announced their last song and by that signalled that 'The Birthday Massacre' was up next, they received the audience's only response. After their performance they instantly left the stage without another word. Most of the audience left as well and tried to cool off with a drink and a breath of fresh air in the courtyard. Others stayed inside and saved themselves a spot in the first row. It didn't take long until the other fans joined them again and awaited the main act of the evening.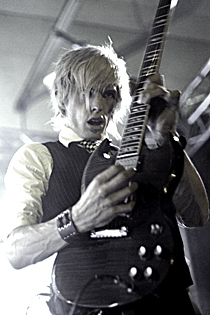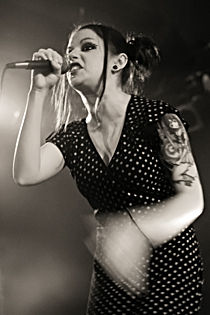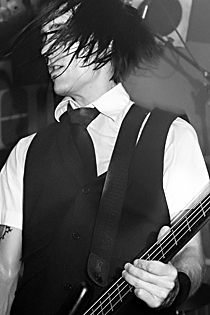 And so it began... The five guys came onto the stage one by one and played their first keys to lure their front singer, Chibi, out of her hiding place. While they were playing the intro, Chibi suddenly appeared. The fans cheered frantically to welcome her.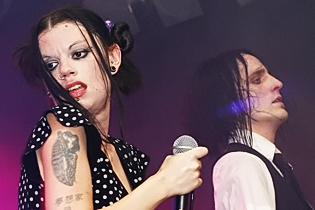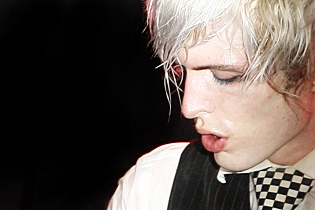 Music

Chibi bewitched the audience with her many-faceted voice. Sometimes she appeared childlike and shy only to be seductive and wild in the next moment. Song by song had a different feel to it and she fulfilled her job as front singer perfectly. The instrumental accompaniment elevated the performance to a melodic union. The band generated a mixture of the dark and bright sides of music, a fusion of fantasy and cynical realism, of romance and tragedies, of horror and humour and of love and irony. 'The Birthday Massacre' covered a broad field of musical genres: From 80s Pop and Wave to Gothic Rock, Metal and Punk – they played it all.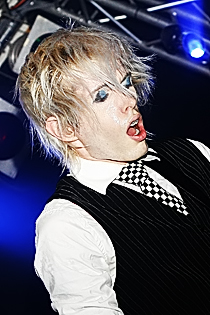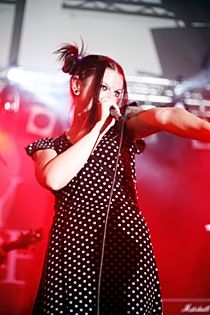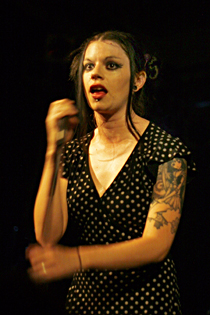 Performance

Chibi's performance was almost schizophrenic. One moment she appeared girly, cheeky and shy and in the next one she stuck her tongue out to the audience and danced like crazy across the stage. Only to suddenly stop, shyly put a finger in the corner of her mouth and peep sheepishly into the crowd. During the course of the night she ran her hands across her sweaty face a couple of times, smearing her make-up everywhere. She then stared into the audience with an evil glare. She didn't avoid contact with the crowd and held her hand out a number of times which was well-received by the male fans.
Rating
Music 9
Performance 6
Sound 9
Light 6
Total 8 (7.7)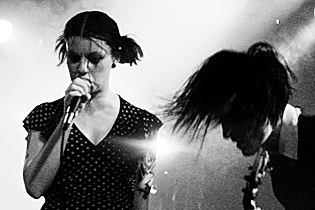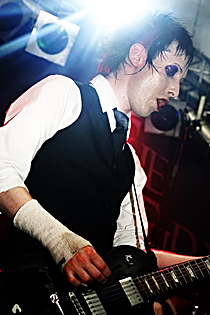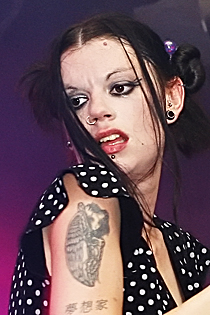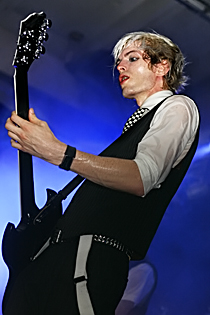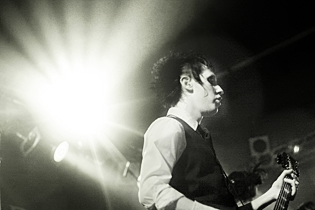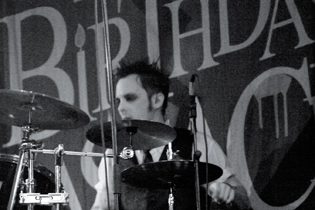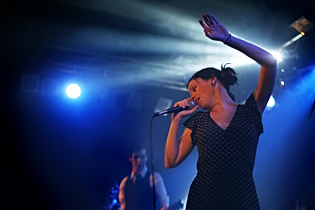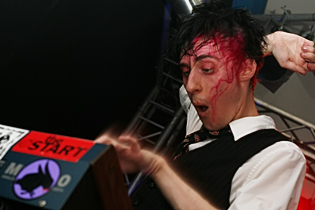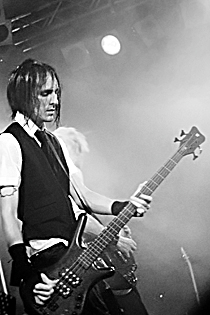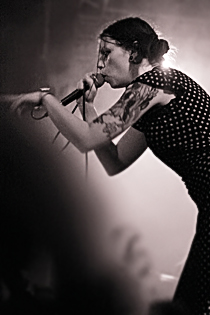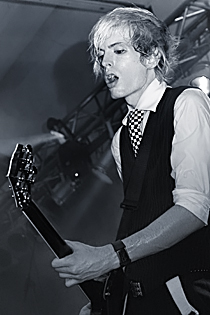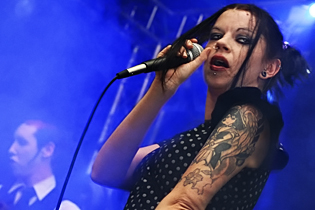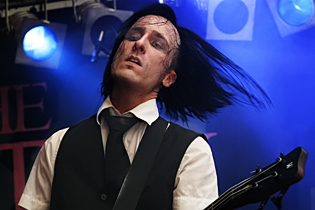 Pictures by Nadine Ginzel
{jos_sb_discuss:17}  
See also (all categories):