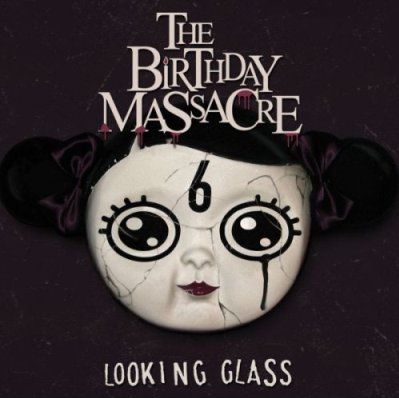 Title: Looking Glass EP
Artist: The Birthday Massacre
Genre: Goth Rock
Release Date: 2nd May 2008
Label: Repo Records
Album Review

Well, it didn't take long for the Canadian quintet to push out another release. This time it comes along as an EP with 'Looking Glass' as the title track, taken from the last album 'Walking with Strangers'.
Honestly, the song has never been one of my favourites on the album. Not that the song would be bad but I think there are some stronger songs on the album. On the disc are also some new tracks and a cover version and I was hoping they would balance the books, so let's start with the first one, which is 'Shiver' and despite it being a rather typical TBM song, I think the drum section on the track is one of the best I heard from the band so far with some tempo changes giving the song a bit more dynamic. I'm just missing some more courage for experimentation when it gets to the used drum sounds. The next track is called 'Nowhere' and is actually more an instrumental interlude but a nice one though. Magical strings and wide synth layers intertwined with samples and nature noises. Good to calm down. The last new track is a cover version of a 60s song by Tommy James & The Shondels and I must confess that I was surprised to find this song on the EP because I haven't heard this one in years and call me nuts but I also like the new version even if it's a cheesy one and I'm normally not into cheesy songs.
Now comes my "favourite" part: The remix section and we start with the two remixes of 'Red Stars'. I loved the harsh rocking parts of the original but both remixers put their emphasis on the electronic side of things. Especially the 'Space Lab Mix' highlights some new accents with the use of glitched drum parts. The other two remixes of 'Falling Down' and 'Weekend' are okay but nothing special and I don't think it was a good idea to loop the chant with 'Weekend' because that gets pretty boring after some time.
This is a patchy release. The new tracks and the video clip are great but you can forget about most of the remixes at least from my point of view and the total playing time with about 33 minutes isn't that good especially if you consider half of the tracks being remixes. There would have been some room for one or maybe two more new tracks.
Tracklist

01. Looking Glass - 4:31
02. Falling Down (Crawling Pulse Mix by The Start) - 4:18
03. Shiver - 3:04
04. Red Stars (Lukewarm Lover Mix by Il Attire) - 3:38
05. Nowhere - 2:06
06. Red Stars (Space Lab Mix by Dean Garcia) - 6:55
07. Weekend (NYC77 Mix by Dave Oglivie/Matthew Moldowan) - 4:04
08. I think we're alone now - 3:57
Line-up

Chibi - Vocals
M. Falcore - Lead Guitar
Rainbow - Rhythm Guitar, Sequencing
O.E. - Bass
Rhim - Drums
Owen - Keyboards
Website

http://www.thebirthdaymassacre.com/
/
http://www.myspace.com/thebirthdaymassacre
Cover Picture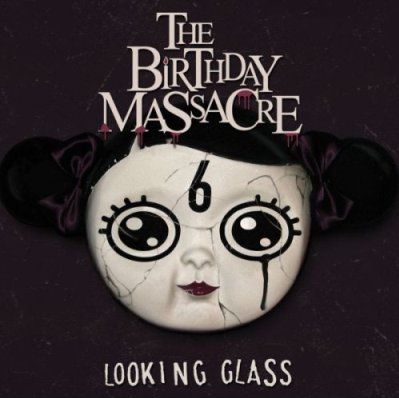 Rating

Music: 6
Sound: 9
Extras: 8
Total: 8 (7.7)
See also (all categories):