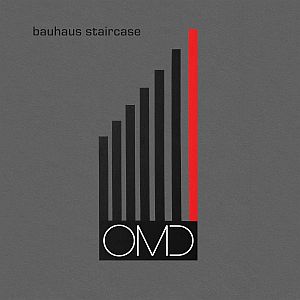 Artist: OMD
Title: Bauhaus Staircase
Genre: 80s / Synth Pop / Electronic
Release Date: 27th October 2023
Label: White Noise
Album Review

The 80s has often been referred to as the decade that taste forgot. That can certainly never have been said about this band. The stylish and suave Pop duo: ORCHESTRAL MANOEUVRES IN THE DARK (often abbreviated to OMD) were pioneers of the Synth Pop genre. Originally from The Wirral in Merseyside, the band was formed in 1978 by Andy McCluskey and Paul Humphreys. By the early 80s, the band had wave after wave of success with hits like 'Enola Gay', 'Maid of Orleans' and it is almost impossible to hear 'Electricity' without performing a little jig on the spot. They are still on top form if the new album - 'Bauhaus Staircase' is anything to go by. (The Bauhaus stairwell is a classic painting by Oskar Schlemmer and depicts a stairwell leading to the famous Bauhaus School of art in Berlin. So ended the history lesson.)
It is the first album OMD have released for six years and it is worth the wait. It had me hooked from the moment I pressed play. The title track 'Bauhaus Staircase' has the old familiar OMD feel to it: It begins with an ascending space-age synth melody, synonymous with the old Roland synthesizers…very reminiscent of the 80s, however the 2nd track: 'Anthropocene' gives the album a more contemporary edge juxtaposed between 80s synth and modern club anthems. It's a really danceable track that grows on you a little more with every playthrough. The third track 'Look At You Now' is slower in tempo, a sweet melody that is followed by 'G.E.M' a fast-paced, buzzing number with a very DEPECHE MODE meets GOLDFRAPP vibe.
This is followed by another two slower, beautiful tracks: 'Where We Started' and 'Verushka' - the latter of which was previously released as a single along with the title track and 'Slow Train.' The instrument mastery and perfect harmonise on the next track, 'Don't Go' are a balm for the soul. 'Kleptocracy' reintroduces those anthem style keyboards. 'Athrodite's Favourite Child' is another superb track. In fact, every single track on this album could be a hit. The penultimate track, 'Evolution of the Species', could be the theme tune to a dystopian futuristic game or movie. The almost trance-like 'Healing' is the perfect song to end on.
I've been listening to it in my car and it made excellent driving music, whilst navigating the veritable nightmare that is Leeds City Centre. It quite possibly saved my sanity on a rainy afternoon. I am so happy that I was asked to review this. It feels as though a lot of thought and care has gone into the production of this album. 'Bauhaus Staircase' is definitely now one of my favourite albums of 2023. OMD - I say, OMG! - I had forgotten just how good this band is - Alexa play OMD. Outstanding!
Tracklist

01. Bauhaus Staircase
02. Anthropocene
03. Look At You Now
04. G.E.M.
05. Where We Started
06. Veruschka
07. Slow Train
08. Don't Go
09. Kleptocracy
10. Aphrodite's Favourite Child
11. Evolution of Species
12. Healing
Line-up

Andy McCluskey - Vocals, Bass Guitar
Paul Humphreys - Keyboards, Vocals
Website

https://omd.uk.com/
Cover Picture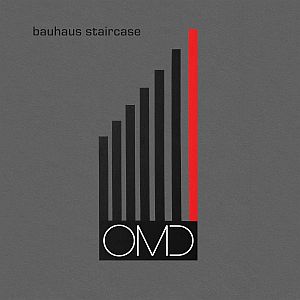 Rating

Music: 10
Sound: 10
Total: 10 / 10
See also (all categories):