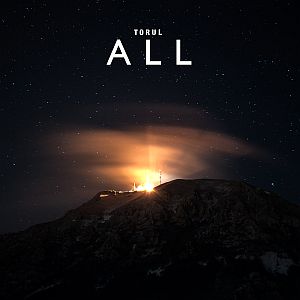 Artist: Torul
Title: All (single)
Genre: Synth Pop / Indie / Electro
Release Date: 10th October 2014
Label: Infacted Recordings
Single Review

"'All' is about the delicate relationships of any kind, and how sometimes you have to let it go, to leave all the established opinions and experience behind, and just go with the feelings, go with the flow,"
says TORUL about the brand new song. Except for this it should be mentioned that TORUL is a great "lyrical-thing". It might be easy to see the round and tender sound of words in its songs. 'All' continues the nice sweet tension of 'In Whole' and 'Fall'. If you still can't hear the likeness, here's TORUL's comment:
"For me, it's a very "musical" way of writing the lyrics – not just how to express myself or tell the story or to describe an event, but also I usually know the rhythm and flow of the song and how the words should sound with music!"
Musically, 'All' reminds rather on something more edgy and sharp as 'Try'. It is intensive, danceable and party. The angular clubby electronics meet the charismatic vocals, which are leading to a dark dreamy world. And this all is already a trend of TORUL's.
Aside to the original single mix there are six remixes by such artists as BINARY PARK.
"We've luckily received a lot of enthusiasm for this track,"
comments TORUL. And those emotions are easy to notice in the remixes. All the artists added some accents to the song. BELTEK made it more fitting for the dance-floors. BNARY PARK managed it to add more cosmic charm of space rock or something like this. NEUROTECH added more aggression. ROB DUST slowed the song down and made kind of night version of it. SHEKUZA's remix could be rather a soundtrack for an eight-bit videogame. And as for STREAMGARDEN's version – it sounds also slower as the original and causes vertigo with all the effects which almost mute the vocals. All in all the 'All' is the real teaser. It makes you yarning and longing for the new album which is promised for the early 2015.
Tracklist

01. All
02. All (Beltek Remix)
03. All (Binary Park Remix)
04. All (Neurotech Remix)
05. All (Rob Dust Remix)
06. All (Shekuza Remix)
07. All (Steamgarden Remix)
Line-up

Torul, Borut Dolenec, Jan Jenko
Website

http://www.torul-recordings.net/
/
https://www.facebook.com/torul
Cover Picture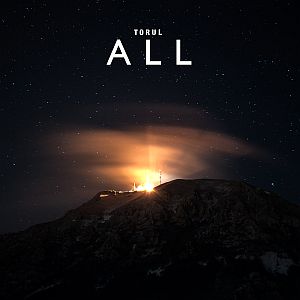 Rating

Music: 8
Sound: 10
Total: 9 / 10
See also (all categories):