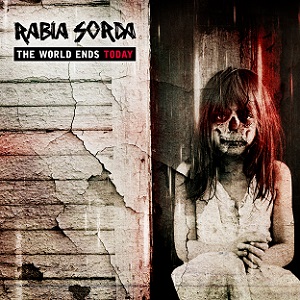 Artist: Rabia Sorda
Title: The World Ends Today
Genre: Electro / Industrial
Release Date: 4th May 2018
Label: Out Of Line
Album Review

RABIA SORDA (in English "deaf rage") is a German-Mexican side-project of the HOCICO singer Erk Aicrag. While the snouts are more aggressive and electronic, RABIA SORDA is clearly more guitar-heavy. 'The World Ends Today' is a well-made mix of Industrial Rock, Punk shaken with Metal and Electro. The double CD contains not only the new album but also the mini album 'Explota'.
Compared to the previous albums, 'The World Ends Today' is much more energetic because Erk Aicrag uses RABIA SORDA as creative valve. Twelve tracks include the actual album, and everyone proves that this album is one of the best. 'Violent Love Song' and 'The World Ends Today' are the highlights of the CD. The titles force you to go to the dance floor and dance, even if the title 'Shut Up And Dance' would be more appropriate by name.
'Explota' - the second CD - is a nice addition to the release. In addition to three cover versions, it also contains one or the other remix. You do not necessarily have to like these remixes, because the original versions sometimes sound much better. The mini album contains two new tracks too. In short, for fans and for people liking HOCICO or even COMBICHRIST quite a recommendation.
Tracklist

The World Ends Today (CD 1)

01. TWET!
02. Perfect Black
03. So Slow it Hurts
04. Estas ahi?
05. Violent Love Song
06. We're not Machines
07. Estas Conmigo…
08. Shut Up and Dance!
09. Nobody
10. Dekadenz
11. Rebellion of The Wicked
12. The World Ends Today
13. Despierta
14. Mother
15. Don't Run! (The Evil Within)
16. Words in Scars
17. Перезвони мне (Perezvoni mne)
Explota! (La Bomba En Mi Cabeza) (CD 2)

01. Demolicion
02. Explota! (La Bomba En Mi Cabeza)
03. Hasta Nunca…
04. Guten Morgen!
05. Dekadenz (Cypecore RMX)
06. Violent Love Song (Chemical Sweet Kid RMX)
07. We're not Machines (Nostalgic Machine / Cover Version by Prismatic Shapes)
08. Violent Love Song (72 hrs. Panic Attack Vitam non Mortem RMX)
Line-up

Erk Aicrag - Vocals, lyrics
Jeans - Percussions
Grigory Feil - Keyboard
Website

www.rabiasorda.com
Cover Picture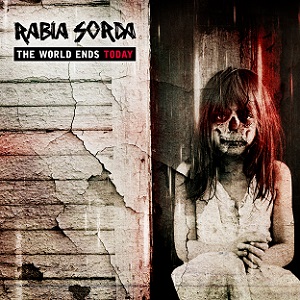 Rating

Music: 9
Sound: 8
Total: 8.5 / 10
See also (all categories):