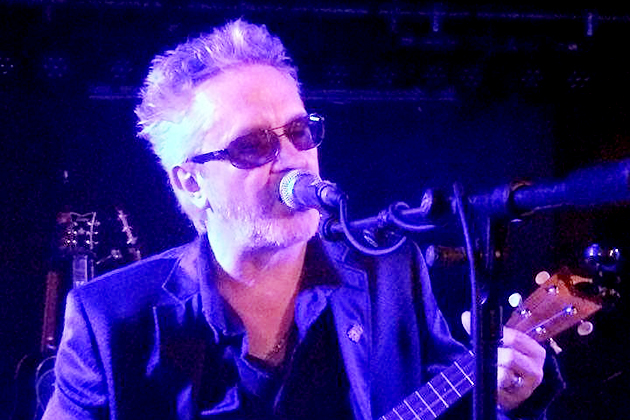 Luxor, Cologne, Germany
14th April 2016
Wayne Hussey & Evi Vine

Does this man really need an introduction? Perhaps only for those too young to remember that Wayne Hussey´s THE MISSION were once one of the biggest acts in the UK with hits as 'Butterfly On The Wheel', 'Deliverance' or 'Beyond The Pale'. Following his departure from THE SISTERS OF MERCY, in which Hussey was the guitarist, he founded THE MISSION together with bass player Craig Adams who left the SISTERS at the same time as Hussey. Now he was back in Cologne for a solo show, supported by EVI VINE.
Evi Vine

EVI VINE come from London. They define their second studio album is an exploration of deep, dark suffering and intense compassion awakening. Their sound combines a beautiful female voice with a melancholic guitar and atmospheric dark effects, mostly produced by a second distorted guitar. Results are beautiful and painful songs.
"In the Cocteau Twins era of the 4AD label, EVI VINE would have been swiftly propelled to front covers and "alternative" radio play"
[PROG MAGAZINE].
http://www.evivine.com
/
https://www.facebook.com/evi.vine.music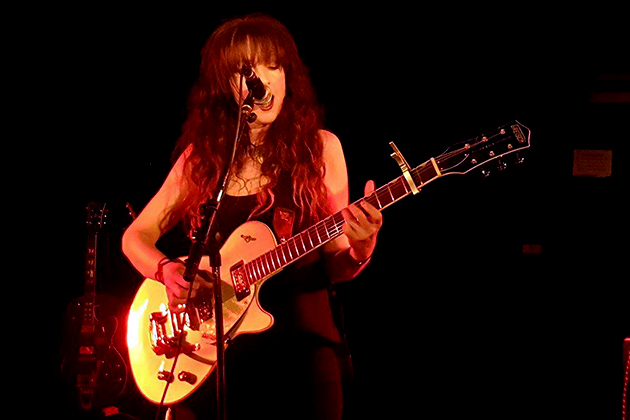 Music & Performance

What a delightful performance! EVI VINE elevated the audience a few meters above the ground. We floated throughout a short but beautifully performed setlist. Unfortunately it was a little difficult to stay focused on the performance because a few attendees would not stop talking and babbling during the show. Great band to follow
Setlist

01. If It's Love
02. Down
03. For The Dreamers
04. Inside Her
05. My Hands Are Tied
06. Give Your Heart To The Hawks
07. Martha's Harbor
08. Jack's Song
Rating

Music: 9
Performance: 9
Sound: 9
Light: 8
Total: 8.2 / 10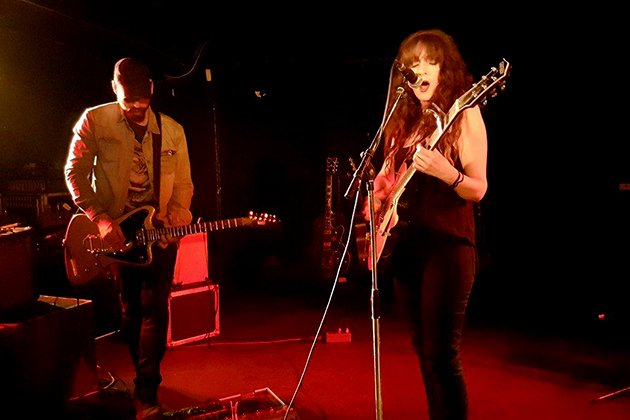 Wayne Hussey

Thirty years ago he was making a big step in his career by walking out the dark and smoky stages together with his friend Craig Adams leaving THE SISTERS OF MERCY at their peak without guitarist nor bassist. It was for giving birth to his baby. In 1986 THE MISSION was born. Their gothic rock was more colourful daring to be romantic, melodic and even androgynous. At that time Hussey was already a veteran of the post-punk circuit. As a guitarist he played with THE WALKIE-TALKIES, HAMBI AND THE DANCE, PAULINE MURRAY AND THE INVISIBLE GIRLS and DEAD OR ALIVE. Hussey has released ten studio albums with THE MISSION and two solo albums. Since 2002 he has regularly played solo shows that features MISSION material, new songs and covers.
http://www.waynehussey.de
/
https://www.facebook.com/themissionuk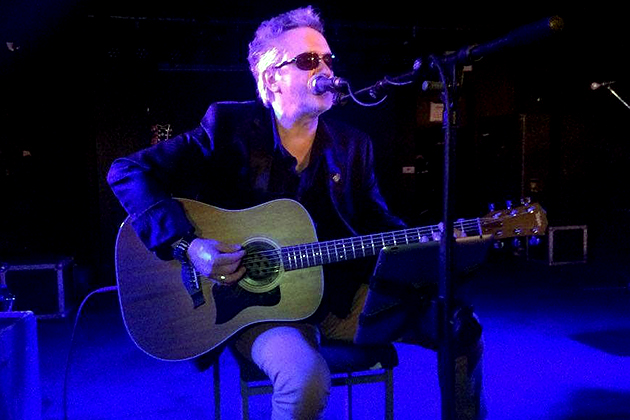 Music & Performance

Under the motto "The Mission-30th Anniversary Tour", WAYNE HUSSEY went on another solo tour through Europe. On 14th of April around 80 people went to the Luxor to live an intimate experience with the frontman of THE MISSION. As usual his one-man show was generous and fun. After performing the first three songs he asked "So what you wanna hear now?" He took us to a two hour long journey, roaming from his solo songs to lots of MISSION's. He pleased many requests and performed cover versions of songs by artists such as BOB DYLAN, GEORGE MICHAEL, NEIL YOUNG or DEPECHE MODE. On stage it was just HUSSEY playing acoustic guitars and occasionally a rhythm box. Unfortunately some technical problems didn't allow him to play the keyboard. That irritated him a bit. Nevertheless his well-known great sense of humour covered the gap with jokes and delightful acoustic guitar playing.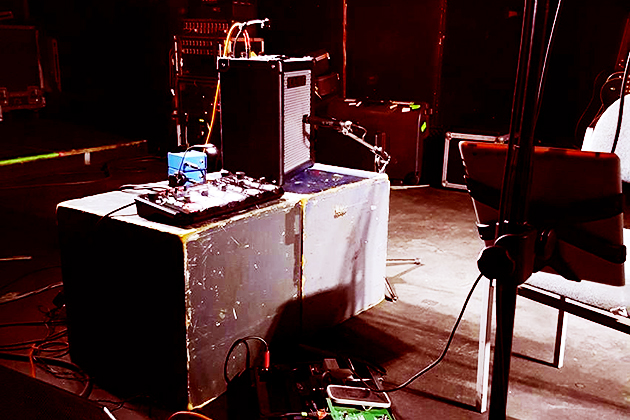 I was standing right in front of him and I can figure out that people a few meters behind me could hardly see him because HUSSEY did the whole show sitting and the stage was just few inches high. Unlike other HUSSEY's shows there was only one encore. It was a night full of brilliant playing and singing. Thanks to his generous way of building his setlist with the audience every show is unique and a must go.
Rating

Music: 9
Performance: 9
Sound: 6
Light: 7
Total: 8 / 10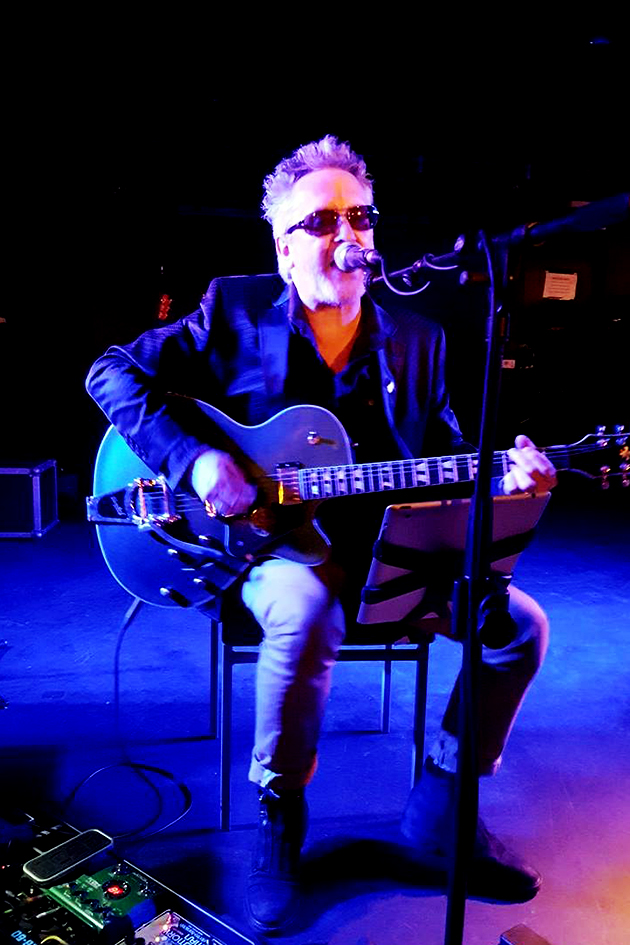 All pictures by Nicky Everett
See also (all categories):