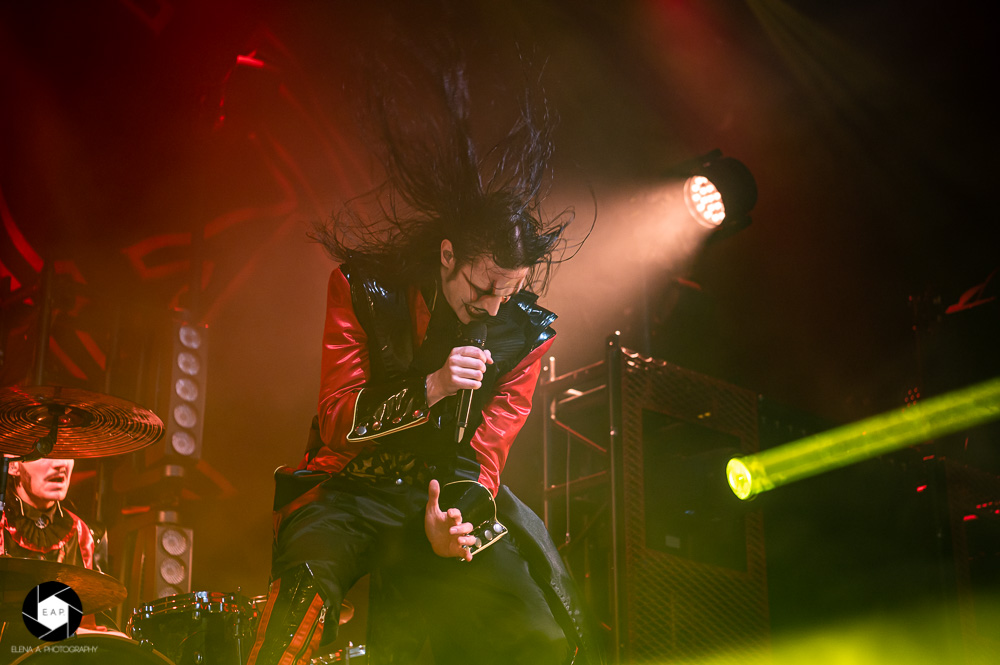 Rockhal, Esch-sur-Alzette, Luxembourg
11th March 2023
Avatar - "Dance Devil Dance Tour" - Support: Kassogtha, Veil of Maya

The Heavy Metal'n'Roll dark madcap visionaries collectively known as AVATAR didn't pick their moniker by accident. An "avatar" is defined as either a manifestation of a deity in bodily form or an icon representing a separate being in another realm. Both meanings perfectly describe the Swedish Rock sensations, as they've built something larger than life.


Ambitious sorcerers of the highest order, AVATAR smash the boundaries between band, theatre troupe, and cinematic masterminds, with a series of celebrated albums and videos, and the immersive world of Avatar Country, a fantastical land where Metal rules supreme. The AVATAR cultural infiltration encompasses both commercial Rock radio and streaming services, where songs like 'The Eagle Has Landed', 'Hail the Apocalypse', and 'Let it Burn' have amassed more than 100 million streams, as new "citizens" enter their "kingdom." On Saturday, the band around their king Jonas "Kungen" Jarlsby visited Esch-sur-Alzette again. This time they were supported by the Swiss band KASSOGTHA and the US deathcore band VEIL OF MAYA.


Kassogtha


Setlist

01. Eclipse
02. Drown
03. Venom
04. Before I Vanish
05. Complacency
Veil of Maya
Avatar

Setlist

01. Dance Devil Dance
02. The Eagle Has Landed
03. Valley of Disease
04. Chimp Mosh Pit
05. Scream Until You Wake
06. Bloody Angel
07. For the Swarm
08. Puppet Show
09. When the Snow Lies Red
10. Do You Feel in Control
11. Black Waltz
12. Tower (Piano)
13. Colossus
14. Let It Burn
15. A Statue of the King
16. The Dirt I'm Buried In
---
17. Smells Like a Freakshow
18. Hail the Apocalypse
All Pictures by Elena Arens