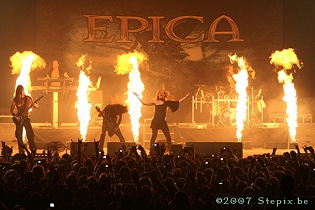 Metal Female Voices Fest VI, 18th-19th October 2008
Last minute band's appearance on Saturday : EPICA !
VOA's show is postponed for next year, in order to give them more time with their new singer.
OTEP cancelled : due to non-interest to play at the MFVF6, the band will not perform in Belgium.
Warm-up show: 4th October 2008 at Biebob, Vosselaar
A New Dawn - Whyzdom - Gwyllion - Angeli di Pietra
Winner of the contest will play at MFVF VII in 2009.
Special Headliner Act:
Haggard - Valkyre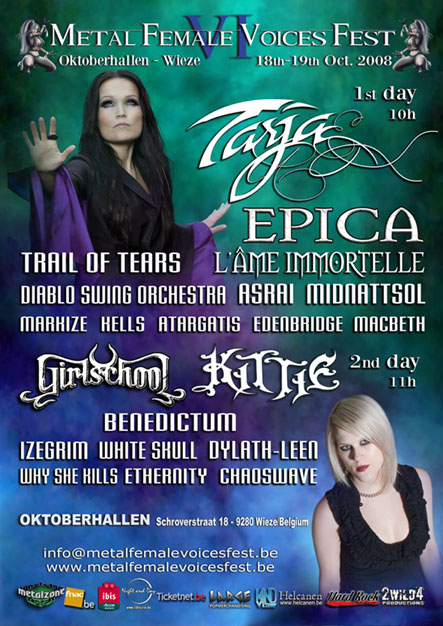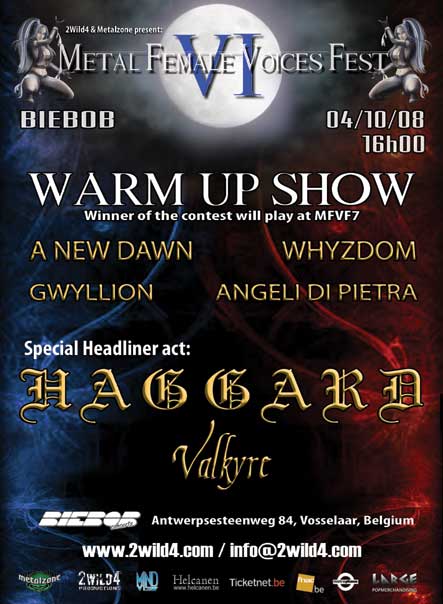 {jos_sb_discuss:18}