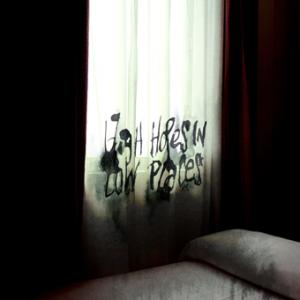 Artist: End of Green

Title: High Hopes in Low Places
Genre: Gothic Metal
Release Date: 20th August 2010
Label: Silverdust Records
Album Review

As is known in the beginning of the 90's in Germany, there appeared a lot of great bands belonging to absolutely different styles and most of those formations continue their creative activity up till now. END OF GREEN also started the musical development at that fertile time so that can be regarded in some way as a key to success. It's strange that the formation isn't too well-known worldwide but maybe, it's just a question of time: this year the musicians release their 7th studio album entitled 'High Hopes in Low Places' on which a listener will notice just fine gothic metal, lavishly diluted with classical heavy and even blended with the elements of pop rock.
The band usually describes its music as depressive, gloomy one when songs are meant to express only negative emotions but actually everything is not so simple. The atmosphere created by the melodies, the feelings that are displaying in the composition can be called mere dismal as they are much more complicated and manifold. Unfortunately, the arrangements presented on the album don't please with their diversity: there are only ordinary guitars and expressive vocals. Probably, END OF GREEN doesn't use any keyboards because their usage in gothic metal as well has become too common. Speaking about the titled of the CD I should mention that there seems to be an allusion to PINK FLOYD, or rather to one of the most inspiring song of the veterans of psychedelic rock called 'High Hopes': but the hopes were not realized and the grass isn't greener, the taste isn't sweeter. Fortunately that allusion is not expressed in the music too much.
Thus 'High Hopes in Low Places' full length of which is a bit over 40 minutes contains 10 tracks that are mostly of equal value. It's hard to mark out some definite compositions because the whole material turned to be even and complete producing a quite good impression indeed. As for potential listeners then the album will suit first of all the taste of fans of such bands as HIM, THE 69 EYES, LACRIMAS PROFUNDERE, etc.
Tracklist

01. Blackened Eyes – 3:46
02. Goodnight Insomnia – 3:28
03. Carpathian Gravedancer – 6:15
04. Under the Sway – 4:37
05. Tie Me a Rope ... While You're Calling My Name – 5:14
06. High Hopes in Low Places – 4:25
07. An Awful Day – 4:07
08. Saviour – 4:31
09. Slaves – 2:38
10. Starlight – 4:18
Line-up

Michelle Darkness – Vocals
Michael Setzer – Guitar
Oliver Merkle – Guitar
Rainer Hampel – Bass
Matthias Siffermann - Drums
Website

http://www.endofgreen.de/
/
http://www.myspace.com/endofgreen
Cover Picture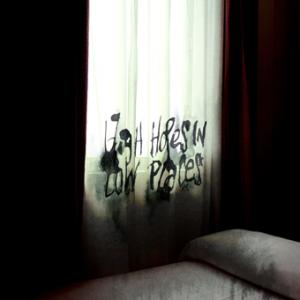 Rating

Music: 8
Sound: 9
Extras: -
Total: 8.5 / 10
{jos_sb_discuss:19}
See also (all categories):