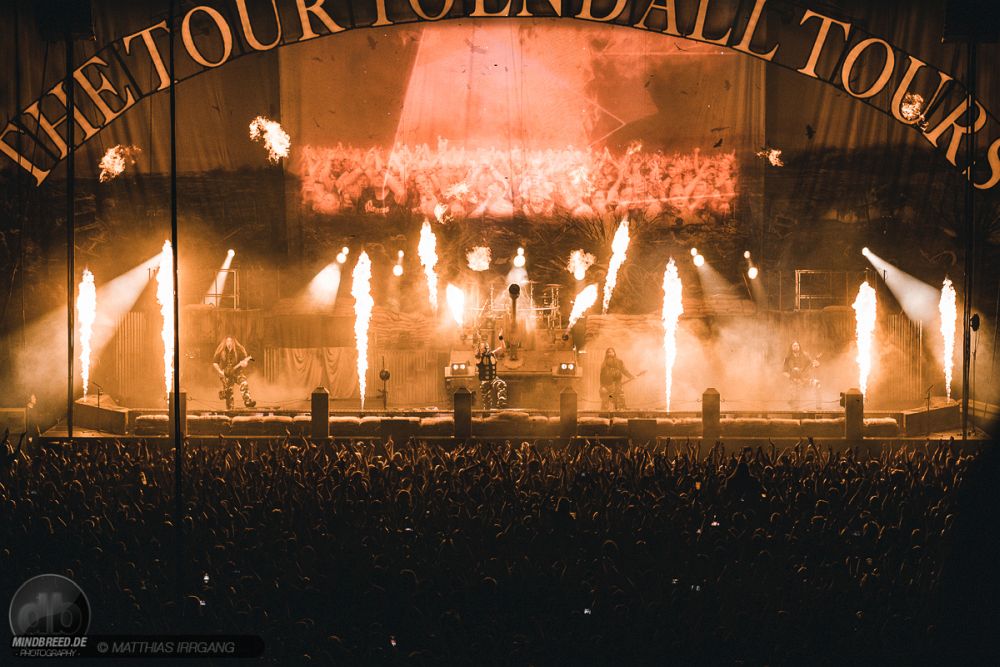 Lanxess Arena, Cologne, Germany
12th May 2023
Sabaton - "The Tour to end All Tours" - Support: Lordi, Babymetal

With their latest album, 'The War To End All Wars', SABATON is touring Europe. In Cologne, Germany, an exciting line-up of SABATON and their supporting acts, BABYMETAL and LORDI, took the stage, promising a night of rocking performances. Fans eagerly awaited the start of the show, anticipating an evening filled with energy and great music.
Lordi

Kicking off the night was LORDI, a Finnish Metal band known for their theatrical stage presence and monster-like costumes. They delivered a solid show that got the crowd fired up. However, their set felt short, leaving fans wanting more of their hard-hitting Rock music. Despite this, they managed to captivate the audience with their larger-than-life performance.
Setlist

01. Dead Again Jayne
02. Would You Love a Monsterman?
03. Thing in the Cage
04. Blood Red Sandman
05. Lucyfer Prime Evil
06. Devil Is a Loser
07. Who's Your Daddy?
08. Hard Rock Hallelujah
Babymetal

Next up was BABYMETAL, a Japanese Metal sensation that fuses J-Pop with Heavy Metal. Their performance was loud and energetic, but some fans found it a bit repetitive and lacking in stage presence. The music overshadowed the connection with the audience, leaving some feeling disconnected. While their music had power, the show itself didn't leave a lasting impression.
Setlist

01. BABYMETAL DEATH
02. Megitsune
03. PA PA YA!!
04. Divine Attack - Shingeki -
05. Monochrome
06. Gimme Chocolate!!
07. Road of Resistance
Sabaton

Finally, it was time for SABATON, the main act of the night. Hailing from Sweden, this Power Metal band took the stage with enthusiasm and skill. Their nearly two-hour-long performance was a testament to their talent and dedication. The crowd was immediately engaged as they delivered great music and an outstanding live performance. SABATON's setlist was a journey through history, with powerful songs that honoured the bravery of soldiers and the resilience of the human spirit. The lead vocalist, Joakim Brodén, showcased his commanding vocals, while the rest of the band displayed tight musicianship. The audience enthusiastically sang along and raised their fists in celebration of the metal experience.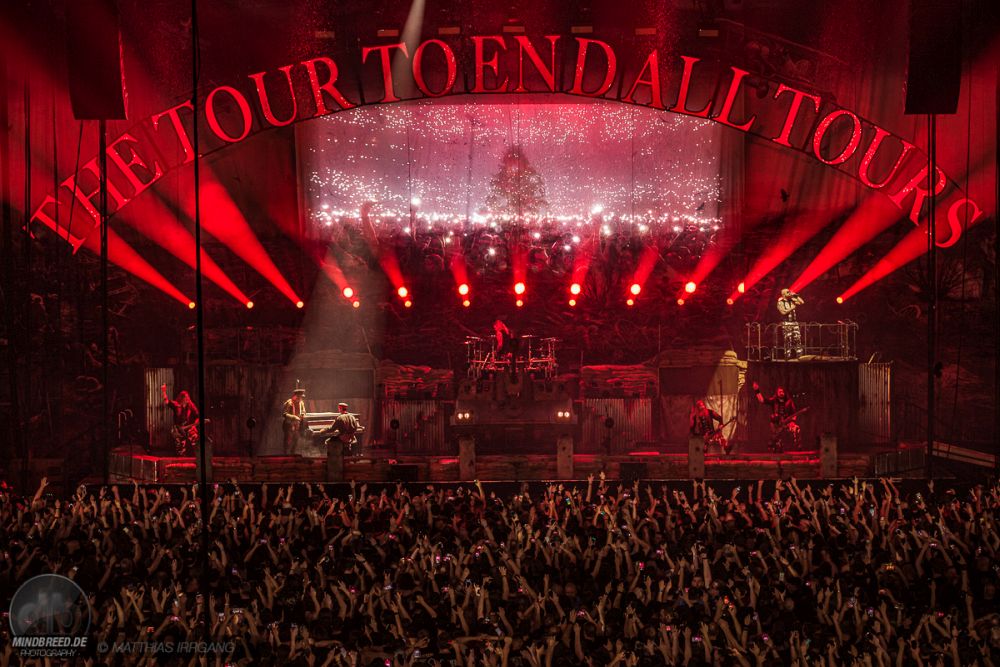 The concert in Cologne featured a diverse range of Metal genres, with LORDI delivering a solid performance that left fans craving more. BABYMETAL's energetic music entertained, but their stage presence fell short. SABATON, on the other hand, stood out with their epic and memorable performance. They showcased their passion for music, providing a journey filled with emotion and power. Overall, the concert brought together Metal fans in Cologne, providing them with a night of live music and energetic performances. While each band had their strengths and weaknesses, SABATON's long and captivating show stole the spotlight, leaving the audience in awe and satisfied with the night's experience. Despite the name, it won't be the last tour, for sure.
Setlist

01. Sarajevo (Snippet)
02. Sun Tzu Says
03. Ghost Division
04. Bismarck
05. The Last Stand
06. Into the Fire
07. Carolus Rex (Swedish)
08. Winged Hussars
09. Sarajevo
10. Stormtroopers
11. 1916 (Motörhead cover)
12. Soldier of Heaven
13. Dreadnought
14. The Red Baron (With History Edition Intro)
15. Father
16. The Attack of the Dead Men (With History Edition Intro)
17. Christmas Truce
---
18. Primo Victoria
19. Swedish Pagans
20. To Hell and Back
21. Man of War
22. The Last Battle
All Pictures by Matthias Irrgang
See also (all categories):