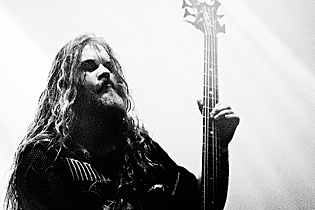 Autohof Strohofer, Geiselwind, Germany
20th July – 22nd July 2006
Battle of Metal Festival Part 2 (Day 2):  Haggard, The 69 Eyes, Dimmu Borgir, Reckless Tide

This Friday evening brought some real highlights onto the Main Stage in Geiselwind. The weather was still friendly and the burning sun had lost its power, so I was looking forward to a nice festival night. First, the German Metal orchestra 'Haggard' enthralled the audience with their extraordinary sound. Later on, the Gothic rockers from the '69 Eyes' entered the stage, followed by the famous Metal band 'Dimmu Borgir'. And at about 2 o'clock there was the last act of the day rocking the Eventhalle, the congenial Thrash Metal band 'Reckless Tide' from Hannover (Germany).



Haggard [D]

The origin of the Metal orchestra 'Haggard' is an experimental Death Metal quartet founded 1991 in Munich (Germany) by Asis Nasseri. But very soon after the foundation new band members brought classical influences into 'Haggard'`s music. The year 1997 saw the release of the band's first album, "And Thou Shalt Trust... The Seer"(Last Episode), already recorded by an orchestra consisting of 16 persons. Their following outputs were concept albums, "Awaking the Centuries"(Drakkar) dealt with Nostradamus' prophecies whereas "Eppur Si Muove"(Drakkar) tells of Galilei's life and ideas. This album with lyrics in different languages like Latin, Italian and English is their latest release so far. Line-up: Asis Nasseri (vocals, grunts, guitars), Claudio Quarta (guitars), Michael Stapf (violin), Susanne (soprano vocals), Steffi Hertz (viola), Veronika Kramheller (soprano vocals), Hans Wolf (piano, keyboards, harpsichord), Ivica Percinlie (contrabass), Fiffi Fuhrmann (tenor vocals, crumhorn), Florian Bartl (oboe, English horn), Judith Marschall (violin), Johannes Schleiermacher (violoncello), Mark Pendry (clarinet), Michael Schumm (percussion, timpani), Doro (violin) and Luz Marsen (drums, percussion). http://www.haggard.de/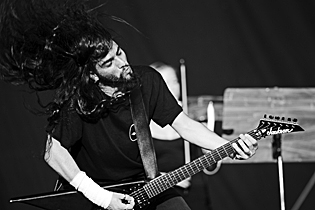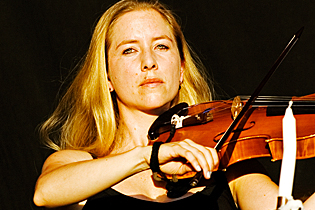 Music
'Haggard' can be denoted a medieval Metal orchestra with classical elements. They play an interesting mixture of classical, medieval and Renaissance sounds combined with contemporary Death Metal. The band currently consists of 16 members, so the term "orchestra" is by all means appropriate. On stage in Geiselwind were only eight of them, but nevertheless they delivered a great show this evening. Harsh guitars and Death Metal-like grunts took turns with sad and melodious parts, and Susanne's wowing voice affected the audience to frenetic applause. 'Haggard'`s compositions are diversified and intuitive, and they manage to carry away their listeners to past times and fantastic dream worlds.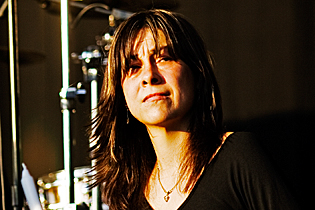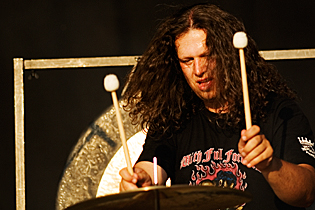 Performance
The German band offered an interesting sight on stage; classical violinists stood next to electric guitar players and different percussion instruments. It was a pleasure to watch the band members playing their respective instruments and complementing each other to a good performance. Especially Susanne was dancing ecstatically and enthralling the people in front of the main stage with her beautiful voice.

Rating
Music: 8
Performance: 6
Light: (daylight)
Sound: 8
Total: 7.3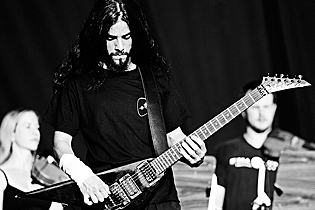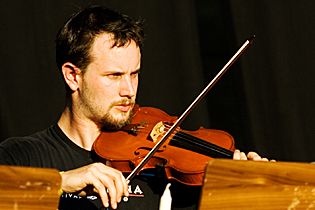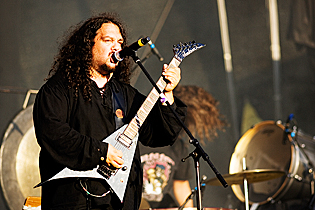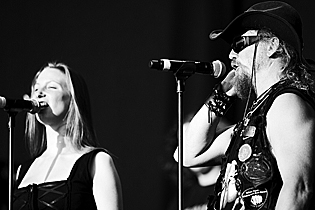 The 69 Eyes [SF]

The Finnish guys from the '69 Eyes' have started as a Garage Rock, or as they call it on their website, Horror flavoured Glam Rock band in the early 1990s. As success stood away, they changed their style towards Gothic Rock. And this decision had a great impact. They got signed by 'Roadrunner Records' and their first hit album (and fifth album in total) "Wasting the Dawn" appeared in 1999. "Blessed Be..." followed only one year later and gave them the ultimate breakthrough. Touring with bands like 'Paradise Lost' and high chart entries followed. Their latest output is the full-length album "Devils" from 2004. Line-up: Jyrki 69 (vocals), Bazie (guitars), Timo-Timo (guitars), Archzie (bass) and Jussi 69 (drums).  http://www.69eyes.com/
Music

After starting their career with Glam Rock, the '69 Eyes' have been playing Gothic Rock for over six years now, and this change has made them quite successful. Songs like "Brandon Lee", "The Chair" and "Devils" entered the charts and were played on radio and TV. Their songs put forward catchy tunes and rocking guitars, and Jyrki's striking voice gives them a special and unmistakable note. The audience cheered every single one of them and sang along enthusiastically.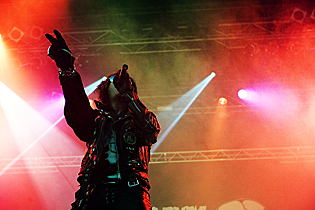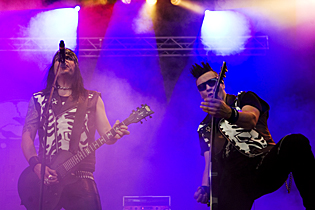 Performance

Dense billows of mist flowed over the stage and announced the five guys from the '69 Eyes'. And finally they appeared, all dressed in black, Jyrki with his obligatory skeleton leather jacket and sunglasses on. Their performance was quite amusing, though sometimes Jyrki's acting is a little too artificial in my opinion. The Finnish Goth rockers really tried hard to fill their audience with enthusiasm, which had increased considerably in front if the Main Stage in the meantime - with good success. They had a good light show, and especially Jyrki, Archzie and the two guitarists jumped and ran around all the time, posing for their fans and talking to them.
Rating

Music: 8
Performance: 8
Sound: 8
Light: 7
Total: 7.9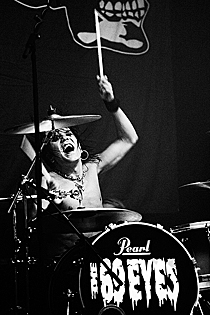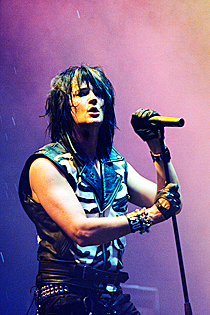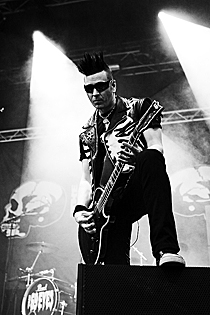 Dimmu Borgir [N] 


'Dimmu Borgir' is the Icelandic term for "dark fortress" and is also the name of an impressing lava formation on Iceland
. In 1993, the three Norwegians Shagrath, Silenoz and Kenneth 'Tjodalv' Akesson have founded a band of the same name. Their first sign of life was the 7" EP "Inn I Evighetens Morke" (="Into the Eternity of Darkness") via Necromantic Gallery Productions in 1994. Developing their style from Black Metal on the first two albums "For All Tid" (No Colour Records, 1994) and "Stormblast" to bombastic, complex Melodic Metal compositions on the following ones, 'Dimmu Borgir' managed to become quite successful and could locate some of their newer recordings in the charts in different countries. But this evolution also brought them the label of playing "Black-Metal-Pop", especially in the underground. While they had still used the Norwegian language on their first two full length albums, they took up the English tongue to reach a broader audience with their lyrics. Line-up: Shagrath (Stian Tomt Thoresen – vocals), Erkekjetter Silenoz (Sven Atle Kopperud – guitars), Mustis (Oyvind Mustaparta – keyboards), ICS Vortex (Simen Hestnaes - bass, vocals), Galder (Thomas Rune Andersen – guitars) and Hellhammer (Jan Axel Blomberg – drums). http://www.dimmu-borgir.com/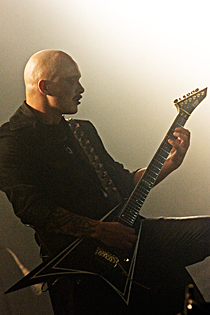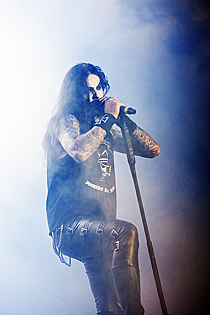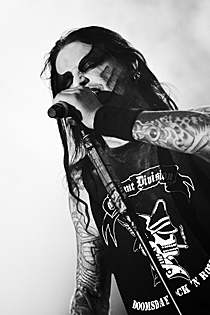 Music

'Dimmu Borgir' play some kind of Dark/Melodic Metal with Black Metal and classical influences. From time to time their compositions let you think of music soundtracks. In the band's early days, their songs were old school Black Metal, and especially their 1996 album "Stormblast" (Cacophonous Records) is highly esteemed also in the underground scene. But as time passed, the simple, monotonous riffs were replaced by complex, atmospheric compositions; on their album "Death Cult Armageddon" (2003) they even replaced the keyboards by an entire orchestra. It was quite an experience to listen to them playing live. They unleashed a furious sound firework over their numerous listeners who appreciated this with frenetic applause and cheers.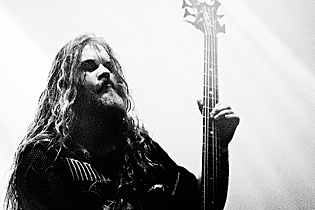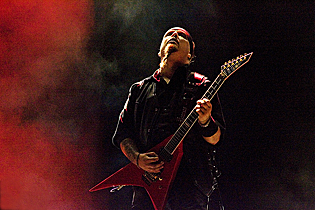 Performance

The guys from 'Dimmu Borgir' gathered the most numerous audience of the festival in front of the Main Stage this evening. The warm nocturnal air promised optimal conditions for enjoying the show. And the band did not disappoint us. They had plenty of fog on stage, sometimes single band members disappeared completely from the listener's eyes, just to reappear like phantoms again. The light show was fantastic, different brilliant colours conjured a special, gloomy atmosphere, supported by the mysterious apparition painted in the back of the stage. Definitely a show to remember.   
Rating

Music: 8
Performance: 9
Light: 8
Sound: 7
Total: 8.2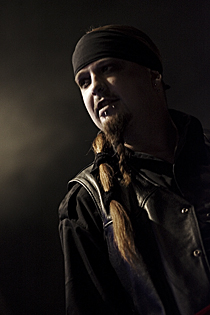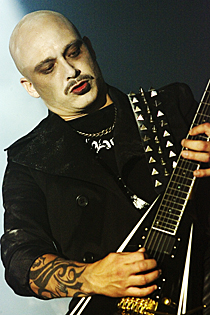 Reckless Tide [D]


The Trash Metal band 'Reckless Tide' from Hannover has been founded in October 2000 by guitarist Susanne Swillus, drummer Kai Swillus and a second guitarist, Oliver Jaath. After completing their line-up, they released their debut EP "Insanity or Reality" exactly two years later. Another two years passed until they won the Metal Battle on the Wacken Open Air and with their first prize a record contract with Armageddon Music. So in 2005 their debut album "Repent or Seal Your Fate" appeared, featuring guest performances by Jeff Waters (Annihilator) and Sabina Classen (Holy Moses). Their second full length album will likely be in the record stores this autumn. Line-up: Andrew Troth (vocals), Kjell Hallgreen (vocals), Susanne Swillus (guitars), Oliver Jaath (guitars), Henning Pfeiffer (bass) and Kai Swillus (drums).
http://www.recklesstide.de/
Music

Good old-school Bay Area Thrash - 'Reckless Tide' make no secret of their musical roots and influences. Especially their admiration for 'Annihilator'`s work is quite obviously audible. But they give the trashy sound their peculiar note. The two guitarists handle their instruments really well, and the two vocalists deliver a diversified and energetic performance.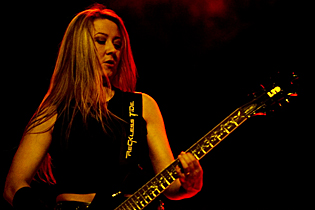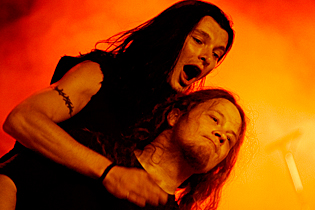 Performance

'Reckless Tide' are a fantastic live band. I already had seen their gig on the Wacken Open Air last year, and as I really was enthused by their energetic performance, I was sure to stay up this Friday night until 2 o'clock - 'Reckless Tide' had the misfortune to be this second festival day's last band to perform. Hardly a dozen people were still awake and in the Eventhalle after the headliner 'Dimmu Borgir' had left the Main Stage. Nevertheless the likable band from Hannover delivered a good set and performance, and it was a pleasure to watch especially the two vocalists jumping and fooling around on stage. They really deserve a much bigger audience.
Setlist

01. Desperation
02. Self Destruct
03. Misery
04. Equality
05. Repent or Seal Your Fate
06. Death Train
07. I'm the Law
08. Madness
09. Evolution
10. Demons & Dictators
Rating

Music: 7
Performance: 9
Light: 8
Sound: 7
Total: 7.8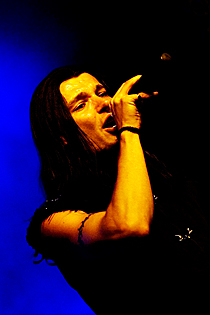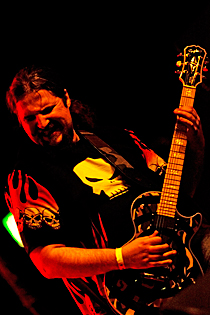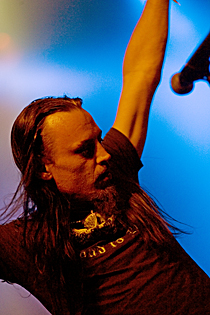 {jos_sb_discuss:18}