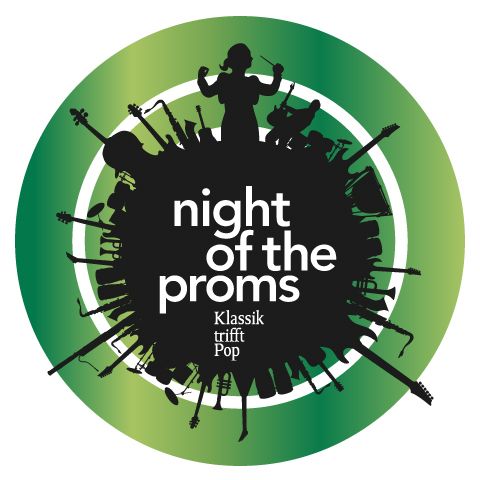 Promoters are happy to welcome CAMOUFLAGE and NATHAN CHAN on stage. Synth Pop and Cello dare to build musical bridges! The genres couldn't be more different! And yet both artistic newcomers - the synth-popper CAMOUFLAGE and the talented cellist NATHAN CHAN - represent exactly what the Night of the Proms Tour has had at its heart for decades: combining classical and modern music styles on one stage.
The German band CAMOUFLAGE, which came together in Bietigheim-Bissingen in the 80s, became known for their catchy Synth Pop and with this sound they were clearly a child of that time. They had worldwide hits like 'The Great Commandment' and the Pop classic 'Love is a Shield'. Their style is characterized by catchy melodies, atmospheric synthesizer sounds and harmonious singing. Fans celebrate CAMOUFLAGE for their varied live performances. Over the years, the band has released several albums and impresses with stylistic developments.
Talent and musical passion: American cellist NATHAN CHAN has this. He began playing the cello at the age of six and studied at renowned music schools, including the Juilliard School in New York City. His repertoire includes classical, contemporary works and creative fusions with artists from different musical styles. NATHAN CHAN performs as a soloist and with chamber musicians and orchestras. At the Marlboro Music Festival he performed with pianist MITSUKO USHIDA and clarinettist ANTHONY MCGILL. More than 35 million views on YouTube, TikTok and Instagram are evidence of the great influence that the cellist has on the classical online community.
With these two new acts, the line-up for the Night of The Proms 2023 is complete. The world-famous Rock band Toto, Pop and Soul singer Anastacia, British singer-songwriter JAMES MORRISON and Danish Pop singer AURA DIONE have already been confirmed. The Antwerp Philharmonic Orchestra provides the orchestral accompaniment, accompanied by the Fine Fleur choir under the direction of Alexandra Arrieche.
Night of the Proms with Toto, Anastacia, James Morrison, Aura Dione, Camouflage and Nathan Chan
02 Dec 23 - Dortmund, Westfalenhalle
03 Dec 23 - Oberhausen, Rudolf Weber Arena
22 Dec 23 - Cologne, Lanxess Arena
23 Dec 23 - Cologne, Lanxess Arena
Tickets are available at www.schoneberg.de and at all known advance pre-sale offices.
See also (all categories):