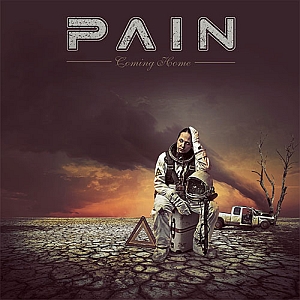 Artist: Pain
Title: Coming Home
Genre: Industrial Metal
Release Date: 9th September 2016
Label: Nuclear Blast
Album Review

PAIN is musical project of Peter Tägtgren of HYPOCRISY who started this with an idea to fuse metal with electro-industrial and techno, slightly retro as the latter two trends look back to '80's heydays. This time on eighth album 'Coming Home' he also involved his son Sebastian on drums and for extra vocals on 'Call Me' SABATON's Joakim Brodén.
The songs are catchy strangely matching mismatch of the genres, of sonic distortion weaving through like a trapeze artist over the songs. The only trouble is that it's perhaps too coherent an album where individual songs should have borne more distinction – their details stretched out more; it's enjoyable regardless, like a ride through bumpy muddy roads. 'Natural Born Idiot' thus stands out in this way as it has an extra oomph as well as an extra ear-worming catchiness or the last 'Starseed' that adopts a different tack, not only as its predominantly a slower song but its electro details are more worked out, the vocal stands out a lot more here too.
In short, it's enjoyable regardless of few niggles and worth some listens and I imagine quite a good experience if you get a chance to see them live.
Tracklist

01. Designed To Piss You Off
02. Call Me
03. A Wannabe
04. Pain In The Ass
05. Black Knight Satellite
06. Coming Home
07. Absinthe Phoenix Rising
08. Final Crusade
09. Natural Born Idiot
10. Starseed
Line-up

Peter Tägtgren – vocals, all instruments on releases
Touring musicians:
David Wallin – drums
Michael Bohlin – guitars
Johan Husgafvel – bass
Websites

http://www.painworldwide.com/
/
https://www.facebook.com/OfficialPain
Cover Picture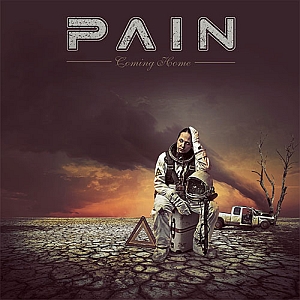 Rating

Music: 7.5
Sound: 8
Total: 7.75 / 10

See also (all categories):