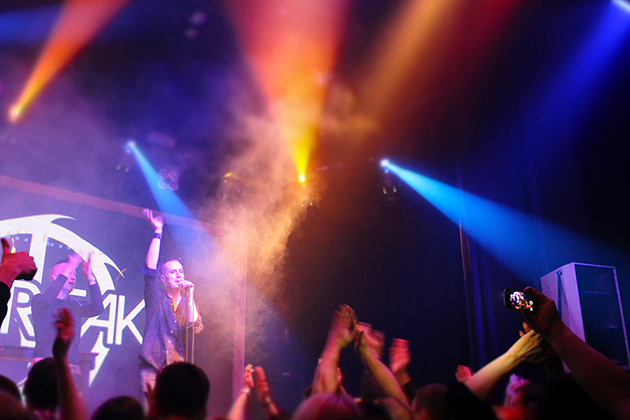 Backstage Club, St Petersburg & Teatr club, Moscow, Russia
15th & 16th October 2016
Solar Fake, Ten After Dawn & Unity One

October pleased us with two shows of SOLAR FAKE, the electro project of multi-instrumentalist and vocalist Sven Friedrich, in Russia. Before the shows in the Backstage club (Saint Petersburg) and in the Teatr (Moscow), there was a meet & greet with Sven Friedrich and André Feller with Russian fans from different cities and of course fans presented some beautiful gifts made with love to their favorite musicians. Sven and Andre, in return, were glad and friendly, signed autographs and posed for pictures.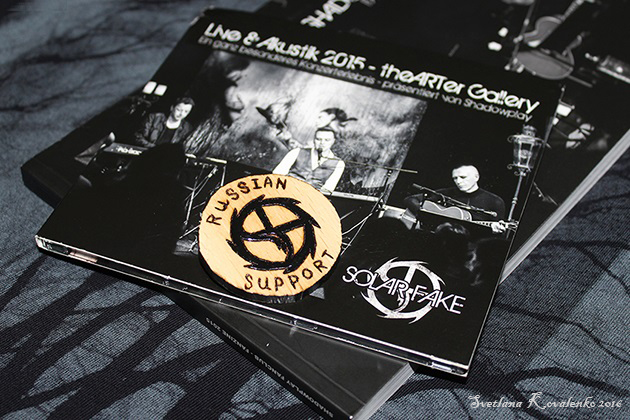 Anticipating the SOLAR FAKE performance, the electro rock band from Finland, TEN AFTER DAWN, came on stage with their dark and catchy pop melodies, in distorted industrial and synth pop style. So I can say the performance was cool, nice music and audience greeted them warmly and the time flew fast. The second warm-up band was UNITY ONE (project of two musicians from Russia and Moldova) with dancing future-pop music. The dynamic music of these stylish guys drove the audience and prepared them to the main act! All in all, both bands left a very good impression.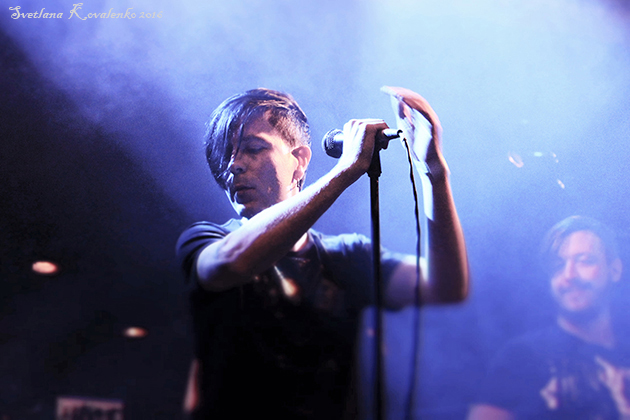 The time has come and we only heard the first accords of 'Not What I Wanted' and the audience did burst into applause! André started his emotional performance with keyboard, dancing and interacting with the audience, now asking them to be more active or now keep silence and enjoy the music. Sven came on stage and dazzled us with his sunny smile and from the first melody to the last one, the audience wasn't able to stop, almost everyone was dancing. What about the shows? The shows were awesome! Great music, amazing atmosphere, nice audience, very good sound, talented and beautiful people on stage, everything was superb. The set list was great too, so many favorite songs and the covers pleased us too with 'Somebody told me' (Killers) in St. Petersburg and in Moscow we could hear 'Heroes' (Bowie).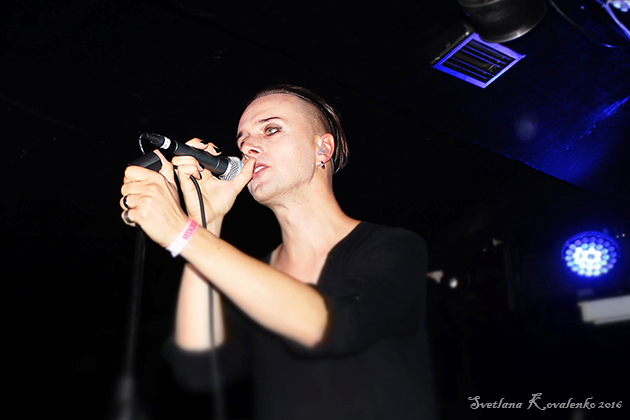 There were dynamic, rhythmic and aggressive melodies such as 'My spaces', 'Observer', 'Fake to be alive', 'Radical', 'Parasites'... and lyrical and beautiful ones like 'Stay', 'Where are You', 'The Pages' and so on... these melodies deeply touched the hearts and souls of the audience. Sven, as always, was charming, sensual and at the same time expressive and emotional! And, of course, the audience could not let the band leave the stage immediately, after loud applause, whistling and calling them back on stage, there was encore with already mentioned 'Where Are You', 'If I Were You' and 'The Pages' and it was wonderful! I can say that both concerts were fascinating and they were not just shows but rather something like fan club meetings, at least these performances left such pleasant feelings. Sven promised to come back to Russia soon and well, we hope so!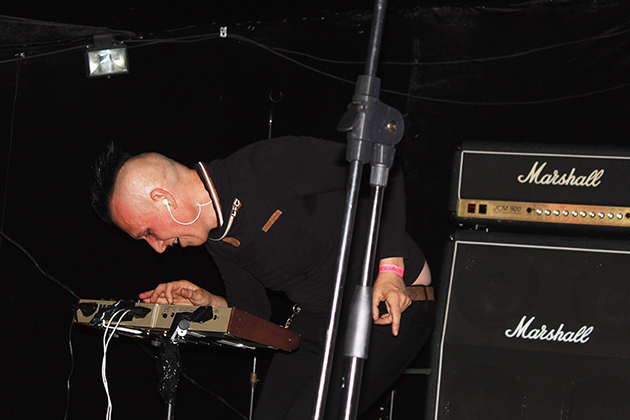 Setlist (St. Petersburg)

01. Not What I Wanted
02. Fake To Be Alive
03. No Apologies
04. Here I Stand
05. All The Things You Say
06. Parasites
07. More Than This
08. Under Control
09. Observer
10. I Don't Want You In Here
11. Heroes
12. I Hate You More
13. Reset To Default
14. Somebody Told Me (Killers cover)
15. Until It's Over
16. My Spaces
17. Stay
18. Under the skies
19. Radical
---
20. Where Are You
21. If I Were You
22. The Pages
Gallery

All Pictures by Svetlana Kovalenko
See also (all categories):