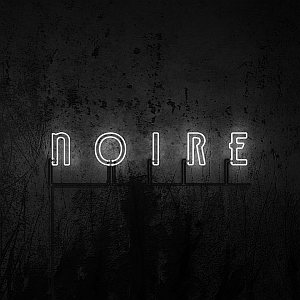 Artist: VNV Nation
Title: Noire
Genre: Electro Pop / Future Pop
Release Date: 12th October 2018
Label: Anachron Sounds / Soulfood
Album Review

'Future Perfect' who doesn't know that album from VNV NATION and now sixteen years later comes with 'Noire' the already 10th studio album of VNV. It's their first album in five years. First song is 'A Million' and is starting a little bit slow but fast going over into the typical VNV NATION sound, strong and powerful. Track number two is 'Armour' and this flatters Ronan Harris' voice perfectly. That song is an awesome VNV hymn. So far my favourite! Next song is 'God Of All' which fits perfect to the song before. Spherical synth sounds paired with some nice slow beats. Song number four is 'Nocturne No.7' and that song is instrumental only. It has only a great played piano with cool melody. Track number five is 'Collide' and this song is starting with some ominous synth sounds going over into dark mooded melody with that strong voice of Ronan. It is a great Electro Pop ballad with powerful melody and synths. Next song is 'Wonders' which is bringing us back a bit more power with cool beats and electro elements. Nice song with a cool melody.
Song number seven is 'Immersed' and that song starts with some powerful beats meeting clear vocals. I would say it is a minimalistic VNV track which finally leads us to some more elements and more power. Song number eight is 'Lights Go Out' which starts with some urban elements paired with VNV NATION typical sounds. That song is was I expect from VNV, nice! Great chorus! Track number, 'Guiding', is slowing us down again. Well used synth sounds here. It has no voices, just instrumental. Track number ten is 'Where Is The Future' which starts more powerful with great Future Pop elements. It is very melodic and catchy with an earworm chorus. Next song is 'Only Satellites' and ties perfectly on the song before and is a typical VNV song. Great and powerful chorus! Another favourite for me! Song number twelve is 'Requiem Of Wires' and again we have here a slowing down track, spherical but once again an instrumental only song! Last song is 'All Our Sins' and yes here we have the power back. Nice beats, strong voice, catchy melody.
All in all I expected a bit after 5!! Years! I miss a bit the edges and corners and there are too many instrumental songs on the album for my taste. But still it is a great electropop album.
Tracklist

01. A Million
02 .Armour
03. God Of All
04. Nocturne No.7
05. Collide
06. Wonders
07. Immersed
08. Lights Go Out
09. Guiding
10. When Is The Future?
11. Only Satellites
12. Requiem For Wires
13. All Our Sins
Line-up

Ronan Harris
Website

http://www.vnvnation.com / http://facebook.com/vnvnation
Cover Picture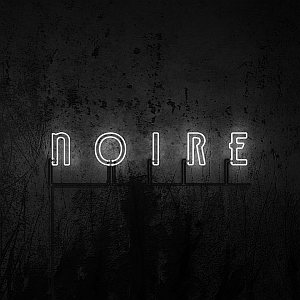 Rating

Music: 7
Sound: 7
Total: 7 / 10
See also (all categories):