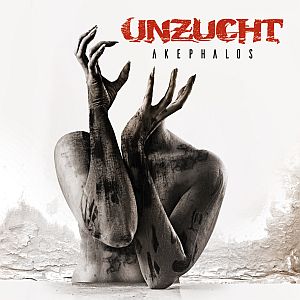 Artist: Unzucht
Title: Akephalos
Genre: Dark Rock
Release Date: 27th July 2018
Label: Out Of Line
Album Review

UNZUCHT recently released their newest album, 'Akephalos', and reached the best chart position in the Official German Album Charts in their career right away in the first week. While a high chart position might not be a guarantee for great music, it shows the loyalty and support of UNZUCHT's fan community and this for many years. The band was founded in 2009 and reached in the meantime an enormous popularity level. The combination of Daniel Schulz' soft and melodic voice and Daniel De Clercq's rock voice add a signature note to their music.
'Akephalos' turned out to be a very authentic UNZUCHT album. Beside of the great energetic Rock songs, one song that really touched my heart is 'Du fehlst' - a melancholic ballade about missing someone deeply. While the lyrics make one feel sad and kinda lost, the music itself calms you down and this is a beautiful mix of feelings that appears while listening. Just two songs later there is the song 'Nur die halbe Wahrheit', full guitar rock song with much power and epic chorus. 'Nachts im Meer' is a song that has this special Unzucht sound to me that I like: a powerful and danceable mix of rock and electro sounds.
Than the melodic, but fast singing voice of Daniel Schulz and here it is. Also the drums are standing out greatly here. And it gets even crazier with 'Fleisch und Ruinen'... first thought was 'what the…?!?'. If you managed to sleep until now, you'll wake up here. I promise. Dark, loud, dirty, UNZUCHT. That's what comes to my mind here. Very nice turn, gentlemen! 'Ein Wort fliegt wie ein Stein' is a collaboration with the well-known SALTATIO MORTIS. So here is the moment when you can listen to some bagpipes on an UNZUCHT album. Surprise, surprise.
UNZUCHT show that the genre "German (Dark) Rock" does not have to sound like another RAMMSTEIN cover band at all. UNZUCHT can easily combine melodies and noise and prove that these can totally co-exist as parts of one song and make it sound great.
Tracklist
01. Projektil
02. Nela
03. Der Tod in mir
04. Die verbotene Frucht
05. Akephalos
06. Du fehlst
07. Der schmale Grat
08. Nur die halbe Wahrheit
09. Nachts im Meer
10. Fleisch und Ruinen
11. Das sichere Ufer
12. Ein Wort fliegt wie ein Stein (fest. Saltatio Mortis)
Line-up

Daniel "Der Schulz" Schulz - Vocals
Daniel De Clercq - Guitar, vocals, programming
Toby Fuhrmann - Drums
Alex Blaschke - Bass
Website

http://www.unzucht-music.com / https://www.facebook.com/Unzucht
Cover Picture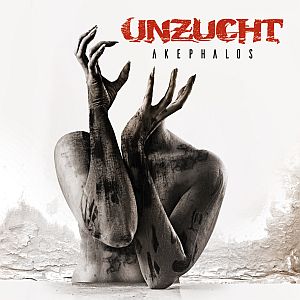 Rating

Music: 8
Sound: 9
Total: 8.5 / 10
See also (all categories):