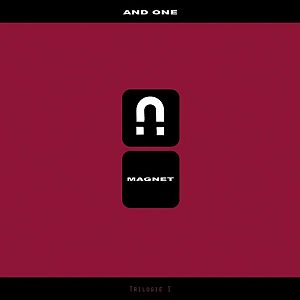 Artist: And One
Title: Magnet (Trilogie 1)
Genre: EBM / Electro / Synth Pop
Release Date: 8th August 2014
Label: Deutschmaschine Schallplatten ( Soulfood)
Album Review

Whenever I think of AND ONE it reminds me of nights when I was dancing a lot and that mix of EBM, Pop and Synth elements which all together make that typical AND ONE sound. The past months, the band came up with several news ranging from "Goodbye, we'll never play again" up to " Applause for us - there will be a new album". Fans were sent through several emotions with all these updates and news and must be really happy to get new material from Steve Naghavi and his companions.
As the title 'Magnet (Trilogie 1)' lets expect the latest AND ONE album is a special fan edition containing three CDs titled 'Magnet', 'Propeller' and 'Achtung 80'. Steve Naghavi once said he made different albums to get all his different text and music ideas in line. According to him 'Magnet' itself should contain new sounds and surprise the fans, while 'Propeller' is more an EBM-Pop style CD and 'Achtung 80' is based on 80's influences and DEPECHE MODE's older stuff.
I really would have liked to review all those three CDs apart from each other. I really expected huge differences in sound, as there were announced such. But as there is no big style difference, I try to see this trilogy as one album with so many tracks. I really expected songs to make me dance, songs like the old AND ONE stuff with that typical sound. You know what I mean: You hear the synths and you know "Oh that's AND ONE". 'Achtung 80' was called a "party album" by Steve Naghavi himself, unfortunately there was no party feeling coming up when I was listening to it. It left me with that feeling of 80s and boredom. And I was never bored by 80s music or anything that sounded like the 80s but I nearly fell asleep after only five songs.
To wake me up, I tried the promised EBM/ EBM-Pop kind of CD of this trilogy. As you should start with the good things first, I'll do so. Ok, this sounds like AND ONE. There are the massively missed AND ONE sounds. But did it make me want to dance like the albums before? No. There was no urge in me saying "Move your ass and dance". Maybe Steve is getting old and a bit more staid now after making music for so many years, I don't know. But even this part of the trilogy is no highlight. While listening I was like " Oh, ok." instead of having that usually upcoming feeling of "Hell yeah, EBM-Pop". I wouldn't put that one into my car to wake me up in the morning on my way to work as it wouldn't work that way.
Last but not least, I want to say a few words about 'Magnet'. To keep it short, I haven't found a highlight on it. No song that is worth to be mentioned. It sounds as an AND ONE CD, but it is leaving a feeling of boredom too. If you'd let all those three CDs run one after another, you wouldn't be able to say which of the album is running right now. It sounds like one overlong track with no up and downs. No track to hate cause of the lyrics, nothing to moan about the synths. Endless boredom. I can't even mention a final word about it which would describe it. It's neither provoking, nor an album to party to. I can't make up an opinion about it as it didn't touch me on any level. 'Magnet (Trilogie 1)' is boredom instead of volume.
Tracklist
Magnet
01. Love needs a saving Hand
02. Zeit ohne Zeit
03. Love is always on your Side
04. Unter meiner Uniform
05. The other Side
06. Love me
07. Keiner fühlt s wie wir
08. Everybody lies at night
09. Fake of Pleasure
10. Dead Love

Propeller
01. Black Generation
02. Männermusik
03. Synchronizing Bodies
04. An alle Krieger!
05. Nyctophiliac
06. Zwei Tote
07. Before I go
08. U-boot-Krieg in Ost-Berlin
09. Up & Down
10. New Wave Mother
Achtung 80
01. Let's get higher
02. My Angel
03. She's Triple 6
04. Somebody's Song
05. Bad Girl
06. The Fighter
07. Girls on Girls
08. Why don't you let me go?
09. Love Trashing Girls
10. Your Pet is a ticking Bomb!













Line-up

Steve Naghavi – Lead voclas, Music
Rick Schah – Keyboards
Joke Jay – Keyboards, Drums
Nico Wieditz – Keyboard
Website

www.andone.de
Cover Picture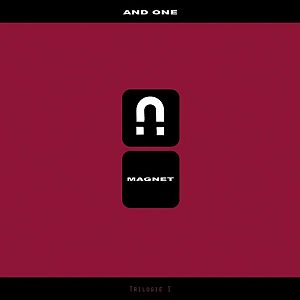 Rating

Music: 4
Sound: 8
Exstras: Box Set, Coloured Vinyl
Total: 6 / 10
See also (all categories):