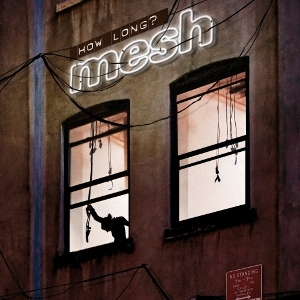 Title: How Long?
Artist: Mesh
Genre: Electronic
Release Date: 26th March 2010
Label: Dependent Records
Single Review

When the long anticipated new MESH album 'A Perfect Solution' came out in last year's October, the resonance was generally favourable, not least because it showed a significant improvement in infusing much more raw-edged elements into the sound for instance. Especially the guitar-driven tracks simply kicked ass. One of the less guitar-tinged tunes was 'How Long?' which now follows as second single after 'Only Better'. The introduction to the opening radio cut is only marginally differing from the original album version of a track, asking the question how much pain someone is able to take before they realize something has to change. The lyrical theme of a dysfunctional relationship is just one situation to apply this topic on. But whatever the situation, the outcome can only be one of two: Either you're getting you're acts together or it's going to break your back sooner or later.
The 'Extended' version of the song commences with a beat-laden section before it segues into the actual sequences we know from the song. Here and there, as is typical for an extended version, sections are being expanded. Now it's getting really interesting with the new track 'Save Everyone'. It's adding a substantial share of industrial and lends a certain harshness to a song that's creeping at a slow-pace. The simple piano melody, laced to the occasional strings and unsettling bass drones weaves a sombre network you soon find yourself trapped in. Though I can call the (extremely nice) limited edition of 'A Perfect Solution' my own, I haven't had the chance to listen to ''Hold And Restrain' before I attended the live show in Dortmund in November, because my vinyl player wouldn't work as I wanted it to. Listening to the alternative studio version now has me thinking all the time of earlier MESH material like 'My Defender'. It's got a somewhat classic MESH clothing to it.
Last but not least comes the 'Full Duration Pump' take of the title track. It reinforces the heavy beat, and lessens the amount of melody; pushes them into the background respectively. Especially the two b-sides make the single worth buying, even for those owning the album already as I'm sure many of them suffered from similar problems regarding 'Hold And Restrain' as I did and it'll be their first time listening to it on a record. Anyway, go and check the single out.
Tracklist
01. How Long? (Radio Version) - 4:00
02. How Long? (Extended Version) - 5:37
03. Save Everyone - 4:32
04. Hold and Restrain (Alternative Version) - 5:16
05. How Long? (Full Duration Pump Version) - 6:10
Line-Up
Mark Hockings - Vocals, Guitar
Richard Silverthorn - Keyboard
Website
http://www.mesh.co.uk
/
http://www.myspace.com/mesh_a_perfect_solution
Cover Picture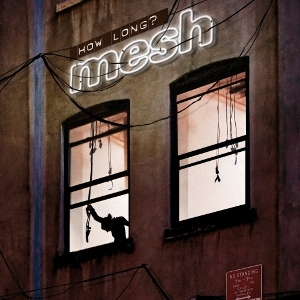 Rating
Music: 8
Sound: 9
Extras: -
Total: 8.5 / 10
{jos_sb_discuss:19}
See also (all categories):