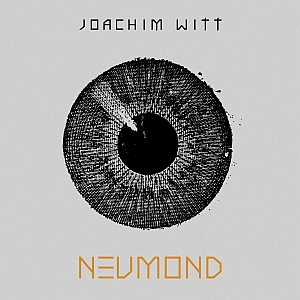 Artist: Witt (Joachim Witt)
Title: Neumond
Genre: Neue Deutsche Welle / Rock / Pop
Release Date: 25th April 2014
Label: Oblivion / SPV GmbH
Album Review

I guess many people are familiar with the name of JOACHIM WITT or at least heard some of his songs even if they didn't know who was singing. So what I want to say is that for over 30 years of his musical carrier WITT has already become a cult musician with numerous singles and studio albums released and a lot of shows played. Now the brand-new creation entitled 'Neumond' comes out and actually it appears to be the 14th studio album of WITT. Quite impressive, I must say. And the album itself impresses from the very beginning of the opening song yet it's just hard to realize what exactly seems to be so interesting about it. The vocals and the melody gently shroud a listener carrying him or her away to the world where the new moon is rising and that's all without any frills or too intricate and too peculiar sonic effects.
All the tracks seems to be harmoniously united and gradually reveal the idea of the album while each song tells its own story and opens a new chapter in the book of fantasies or dreams so to say. And even if we don't touch upon the lyrics, the atmosphere itself created by the music and the great voice of JOACHIM WITT is enough to make one feel the meaning of the compositions and enjoy them to the full. And as the album continues the melodies become more and more diverse and even unexpected. So it's better to listen to the whole thing at least once to appreciate the tracks or maybe to choose your favourite ones because one review won't be enough if we start discussing or analysing every single piece. But I'd like to mark out the most interesting compositions according to my own taste.
At first there's going to be 'Die Erde brennt', energetic, powerful and the same time rather heartfelt. Of course the instrumental final composition pleases a lot with its beauty and… grandiosity. Well, why not? The title track also deserves an attention because it's rather specific while 'Mein Herz' definitely produces a good impression thanks to its lyrics and catchy refrain. In general the new album of JOACHIM WITT is just a great piece of work which is not a big surprise actually. I guess it may seem interesting not only to fans of the musician but to all those who like good music. So 'Neumond' is worthy to listen to in any case.
Tracklist

01. Aufstehen – 4:18
02. Die Erde brennt – 4:04
03. Bis ans Ende der Zeit – 3:45
04. Mein Herz – 4:16
05. Es regnet in mir – 4:47
06. Strandgut – 3:46
07. Ohne dich – 4:56
08. Neumond – 2:13
09. Spät – 4:13
10. Dein Lied – 4:05
11. Frühlingskind – 5:02
12. Fahnenmeer – 3:08
Line-up

Joachim Witt – Music, Vocals
Website

http://www.joachimwitt.de
/
https://www.facebook.com/joachimwittmusik
Cover Picture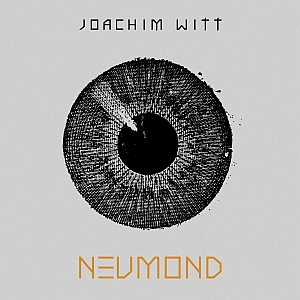 Rating

Music: 8
Sound: 9
Total: 8.5 / 10
See also (all categories):