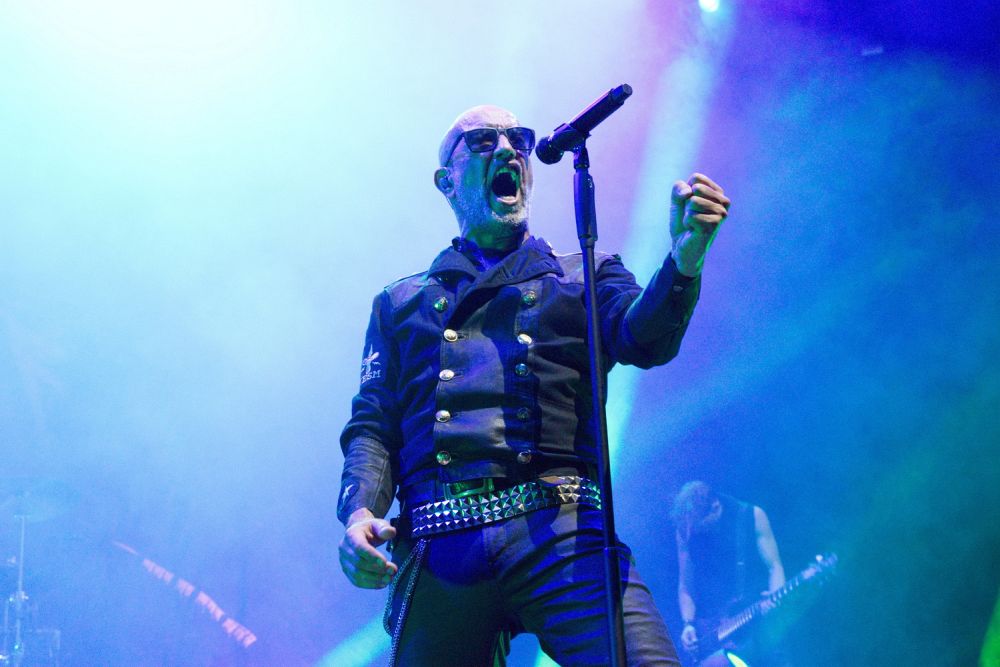 Ratiopharm Arena, Neu-Ulm, Germany
15th July 2023
Volle Kraft Voraus Festival 2023 with Eisbrecher, ASP, Blutengel, Heldmaschine, Lacrimas Profundere, Soulbound

Two months earlier than usual, on July 15th, 2023 my journey took me to Volle Kraft Voraus Festival at Rathiopharm Arena, Neu-Ulm. This event has always marked the end of the festival season for me, this year it was the crowning middle of the season, because two important anniversaries were celebrated on this day - 5 years Volle Kraft Voraus Festival and 20 years of our hosts, EISBRECHER.
Unfortunately, I missed the entrance, autograph hours from EISBRECHER and the beginning of SOULBOUND's performance due to traffic jams and terrible traffic. However, I could still see part of SOULBOUND's show, including surprise guest Neill Freiwald, the lead singer of ERDLING. The band left a very good impression, not only on me but also on visitors. After the performance I had some time to inspect the location and talk with friends. Like every year, there was also an EISBRECHER flea market with different rarities.
Lacrimas Profundere

At 15:55, Oliver Klein, the festival moderator, came on stage to announce LACRIMAS PROFUNDERE. He also reminded audiences that the band is also celebrating an anniversary this year, celebrating a whopping 30 years on stage. I have been listening to the band for exactly 15 years and, as always, I was very happy about their performance. I love the way Julian Larre communicates with audiences, his energy and dedication and this show did not disappoint.
Heldmaschine

Next came HELDMASCHINE on stage in semi-darkness, with black masks and cloaks and in tops with LED elements. The undressing followed shortly after the intro. I always love how the band uses the light and light elements in the show, whether it's clothing or the light construction for the mic that we saw on the song 'Das Argument'. The show was cool and very harmonious as always, we also had a dollar rain on the song 'Luxusproblem'. Unfortunately, these weren't real dollars, but HELDMASCHINE banknotes - you couldn't buy something with them, but the fans had something nicer for sign sessions. Even I own two out of four of them with an autograph...
Blutengel

Next, a great light show awaited us from the BLUTENGEL dancers who took over the stage. Then the band came on stage, but the dancers accompanied us the whole performance with their erotic dances and hot kisses, sometimes as Nunes, sometimes as Black Angels. Ulrike Goldmann's enchanting and Chris Pohl's deep voice are unique, which surely led the audience through the visual stimuli. I personally liked the song 'Black', old but always cool, it also put the audience in a good mood.
ASP

At 8pm, it was time for ASP. The whole day, the temperature on the premises was 35 degrees, so the audience expected a surprising sight on the stage - Alexander Spreng did not wear his popular stage coat. It was impossible to wear it in this heat, and this Alexander also told to the audience. I have to admit that for me personally it was ASP's best performance for a long time, and the setlist with big hits like 'Ich bin ein wahrer Satan', 'Denn ich bin der Meister', 'Und wir tanzen' and others, have make it only better.
Eisbrecher

Before the grand finale, the scene was hidden behind the curtain with the EISBRECHER logo. To get that curtain down, Oliver Klein desperately needed help from Doc Dirty Dietz, who after a short warm-up tried to get it down with loud screams from the audience, which unfortunately didn't work. After three attempts, the Doctor disappeared behind the curtain and it fell down. This EISBRECHER show reminded me again why this festival is so important to me and why I keep coming back every year - because it's always a best-of show, no song you don't know the lyrics to, no song that won't let you join in: 'Volle Kraft Voraus', 'Fehler machen Leute', 'Amok', 'FAKK', 'This is Deutsch', '1000 Narben'...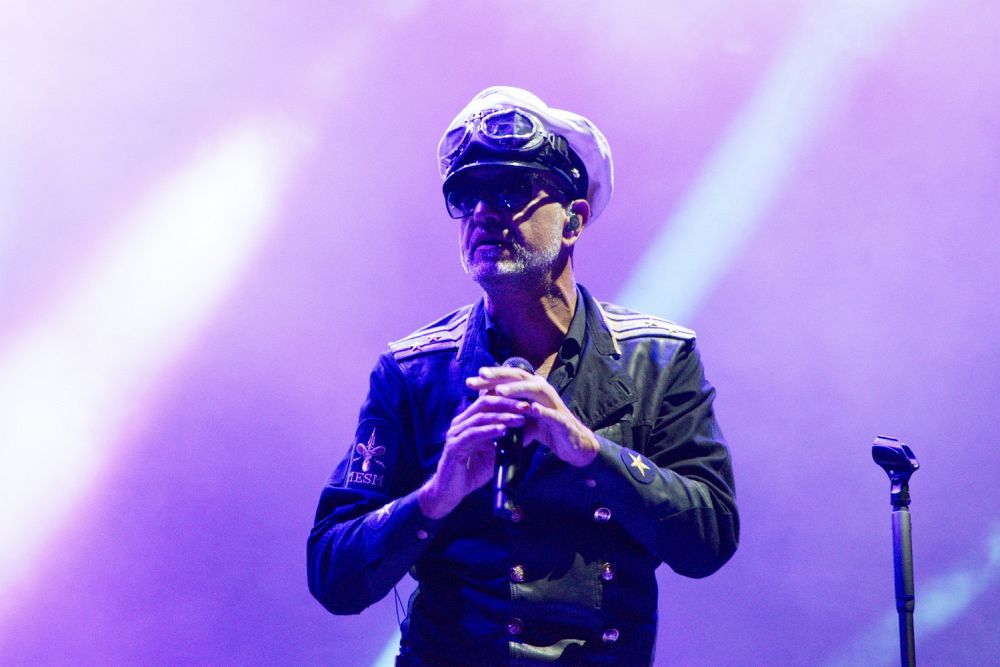 But of course the best was left for two encores: 'Verrückt', 'Was ist hier los?' and 'Miststück' and as the grand finale - FALCO cover 'Out Of The Dark'. After that, Alex presented the band and the guys gave out a pair of polar bears to the audience. That's how Volle Kraft Voraus ended in 2023. And one thing is sure for me, I'll be there in 2024 too, there's no date or line-up yet, but it's certain that the festival will also take place next year. And I hope to see you there!
All Pictures by Daria Tessa
See also (all categories):