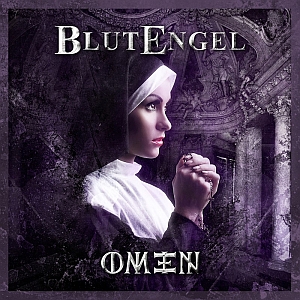 Artist: Blutengel
Title: Omen
Genre: Future Pop / Electro / Gothic
Release Date: 13th February 2015
Label: Out Of Line
Album Review

BLUTENGEL has been belting out Goth songs, enhancing them by a dose of vampirism and its implication of sexual and sensual immersion to bring sexy in the video department for more than a decade and a half. Their ninth album 'Omen' has been out since February so if you don't have it yet, you may check out the two videos that are on YouTube, 'Asche zu Asche' and 'Sing'. It's been suggested by fans that there is some "humanisation" going on, well, would it be bad if the vampire theme got a bit waylaid?
The songs are tight, all-inviting-to-dance kind. For sure they always had that catchiness aplenty but here it's really outstanding. That danciness makes you forget some multiple déjà vu lyrics which best example rests in 'Sing'. Though they're still enmeshed in dark romanticism the album as a whole seems to have an optimistic feel, still there is dark and heavy 'Dein Gott', darker not just by atmosphere but also the added vehemence of Pohl's vocals that adds a nicely menacing shade into it. There is also a reprieve with a ballad 'Der Regen fällt…' (The Rain is Falling...) just at the right time of the album. 'Holy Blood' strays into EBM/ Industrial/ Hellectro territory.
Everything that made their music great has been strengthened, it's a solid album, catchier than hell, there's not a weak song here, not one that you couldn't call anthemic. The deluxe songs are interesting though the album sits on its own pretty damn well. 'Omen' is a thoroughly inspired and excellent album that will get your blood flowing; were there any ennui there, it's certainly going to be swept away. Without a doubt, this is the best album from the Goth scene out this year. And you don't have to be a Goth to enjoy it either.
Tracklist
Album
01. Prologue: Omen
02. Sing
03. The Siren
04. Wir sind was wir sind
05. Give me
06. The War Between Us
07. Fire In The Distance
08. Dein Gott
09. Guilty
10. Save Us
11. Der Regen fällt…
12. Ich bin das Feuer
13. Holy Blood
14. Asche zu Asche
15. Bow Down
16. Elegy
Bonus Disc Deluxe Edition
01. Inside Of Me
02. Save Your Tears
03. Am Abgrund
04. Starkeeper (Album Version)
05. Fire In The Distance (Blutengel vs. Terminal Choice)
06. Stay (with me)
07. Lovesong?
08. Asche zu Asche (Static Violence Remix)









Line-up

Chris Pohl
Ulrike Goldmann
Websites

http://www.blutengel.de
/
https://www.facebook.com/BlutengelOfficial
Cover Picture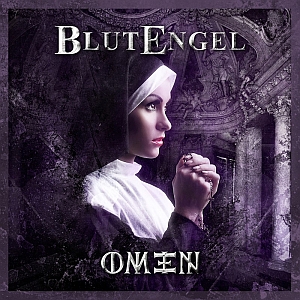 Rating

Music: 9.5
Sound: 10
Total: 9.75 / 10
See also (all categories):