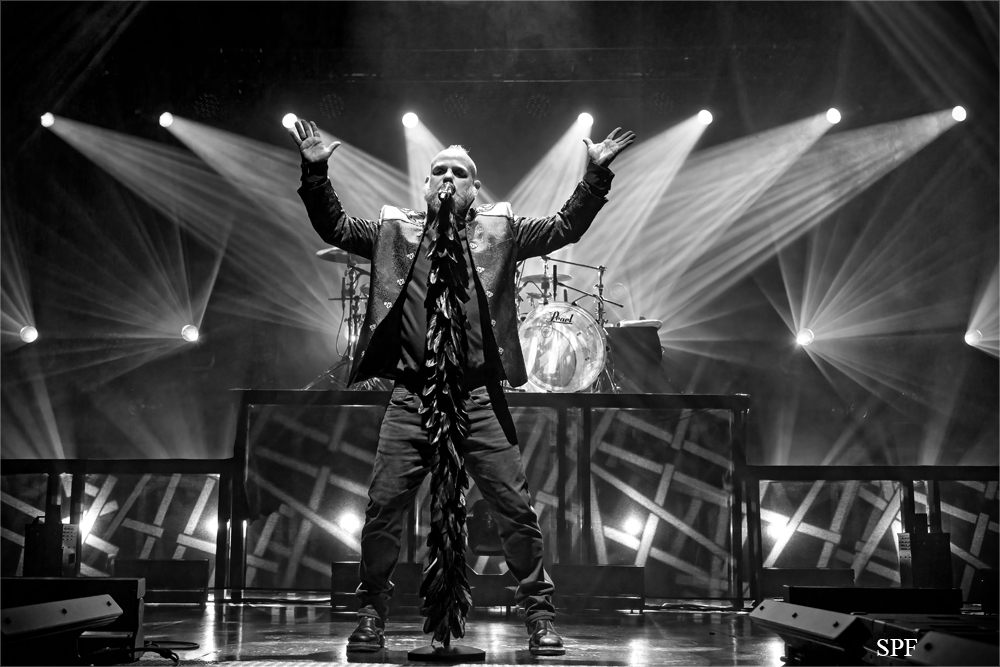 Haus Auensee, Leipzig, Germany
6th May 2023
Mono Inc. - "Ravenblack Tour 2023" - Support: Storm Seeker & SANZ

The Mono Inc. concert took place at Haus Auensee in Leipzig last night and the fans were amazed by the energetic show. 'Ravenblack', the dark rockers' 12th studio album, marks another milestone in the band's history. After the predecessor brought the Hamburgers the number 1 success for the first time after six top ten placements, now follows an album that is second to none. 'Ravenblack' focuses on the core of MONO INC. and is a driving album with a total of 11 titles, garnished with crisp Metal riffs, anthem-like melodies and deep lyrics typical of MONO INC. - at the request of the Raven community, finally with two German titles again.
SANZ


The evening was opened by SANZ with a good portion of Modern Dark Rock. Wow! What a great start! In no time at all the band had the audience hooked. You can of course find the band on YouTube and Facebook. It's worth listening to! https://www.facebook.com/SanzMusicOfficial
Storm Seeker


The second support band on stage was STORM SEEKER. "Only one bottle of rum everyone and don't drink and steer! And now, zack zack, the crew expects your full commitment!" writes the band on their website. With STORM SEEKER we set sail and with their Pirate Folk Metal we go in a different direction. The audience is already in a good mood and is happy to go on board with the band. Set sail! The trip is short but the audience enjoyed it. https://www.storm-seeker.com/

Mono Inc.


Now it was time for the headliner of the evening. The band took the stage in black outfits and immediately started 'At the End of the Rainbow' which got the crowd going wild. With his charismatic performance and his strong voice, singer Martin Engler gave the audience goosebumps. The band presented a wide repertoire from their albums and alternated between calm and rocky songs. The acoustic performance of 'Wiedersehen Woanders' was particularly impressive, with the audience singing and clapping along with the band. The light show and was also spectacular and perfectly complemented the atmosphere of the songs. The use of fire on some songs added excitement and adrenaline. At the climax of the concert, the band played their most popular hits 'Voices of Doom' and 'Children of the Dark' and the fans sang along with every word.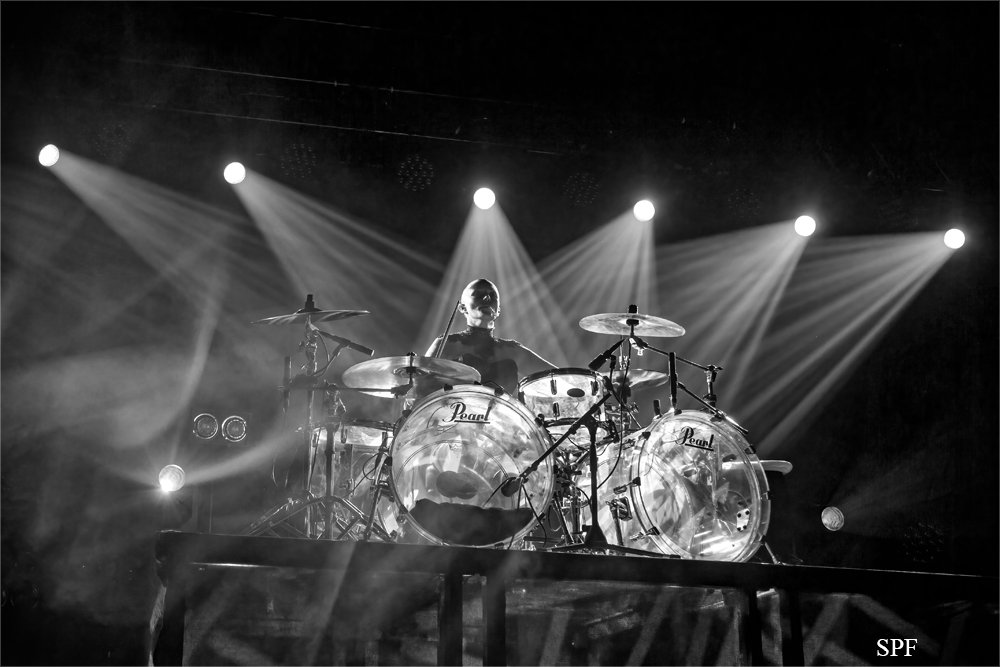 The band left the stage after an encore to thunderous applause, leaving a happy audience behind. All in all, the MONO INC. concert in the sold-out Haus Auensee was an unforgettable experience for all fans of the band and Gothic Rock. The band proved once again why they are among the best live acts in Germany. https://www.mono-inc.com/
Setlist
01. At the End of the Rainbow
02. Louder than Hell
03. A Vagabond´s Life
04. Princess of the Night
05. Arabia
06. Where the Raven Flies
07. Angels never Die
08. Boatman
09. Lieb Mich
10. After Dark
11. Halleluja
12. The Passenger
13. Get Some Sleep
14. Voices of Doom
15. Wiedersehen Woanders
16. Welcome to Hell
17. Heartbeat of the Dead
18. Children of the Dark
All Pictures by Silvio Pfeifer
See also (all categories):