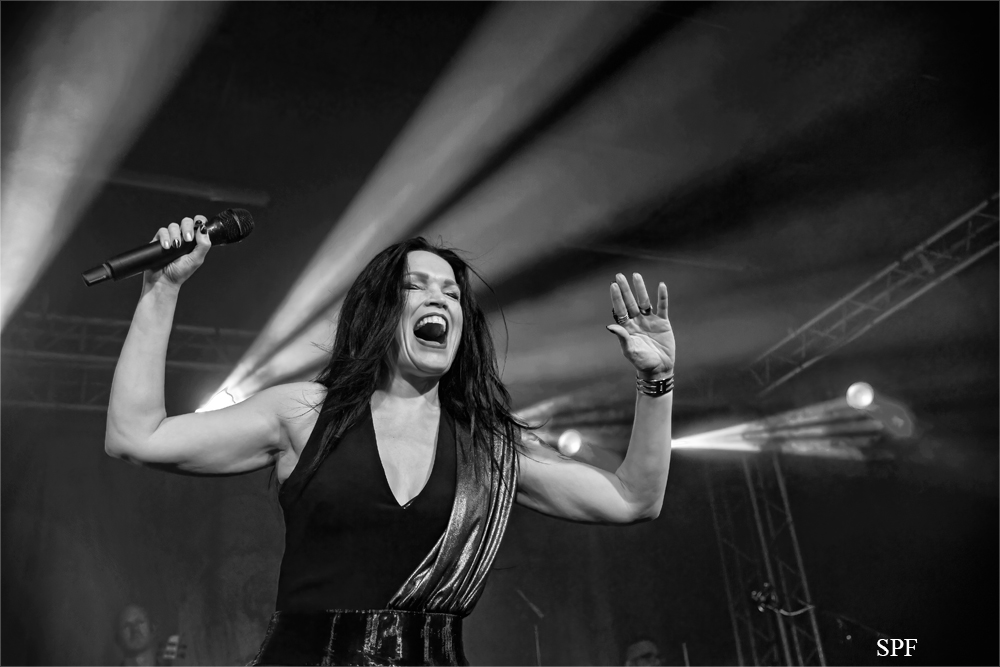 Hellraiser, Leipzig, Germany
8th March 2023
Tarja Turunen - "RAW Tour 2023" - Support: Temperance, Serpentyne

Tarja's album 'In The Raw' was released in 2019. Unfortunately, we had to wait for the tour due to the pandemic. But now it was finally time for their fans. Together with her support bands she visited the Hellraiser in Leipzig. The evening was opened by the Symphonic Rockers SERPENTYNE from London caring for a great start of the evening, followed by TEMPERANCE from Italy. Wow, they played a great set. Then Tarja entered the stage and was euphorically celebrated by her fans. Tarja and her band live on stage is always a very special experience. You can find a few impressions from this concert in our gallery. Enjoy!



Serpentyne


https://www.serpentyne.com/
Temperance
https://www.temperanceband.com/
Tarja Turunen
Setlist

01. Serene
02. Demons in you
03. My little Phoenix
04. Anteroom of Death
05. Diva
06. Goodbye Stranger
07. Silent Masquerade
08. Nemo
09. Acoustic
10. Undertaker
11. Tears in Rain
12. Victim of Ritual
13. Innocence
14. I walk alone
15. Dead Promises
16. Until my last breath
https://tarjaturunen.com/home-tarja/
All Pictures by Silvio Pfeifer