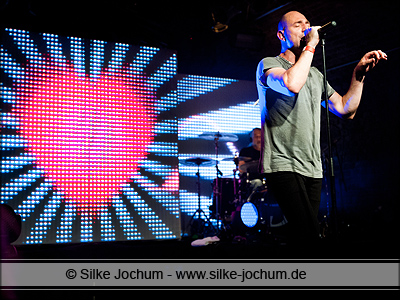 Matrix, Bochum, Germany
2nd October 2013
De/Vision & Tenek

Three years ago we had already the chance to see DE/VISION with TENEK as supporting act in the Matrix Bochum. Thus it was really nice to have the chance to experience this combination again. On the occasion of their anniversary, DE/VISION started the "25 Years Best Of Tour 2013" in this venue. To my own surprise the show was not sold out which was really a pity.



Tenek

Founded in 2007, the duo from Essex/ Sussex, UK, consisting of Geoff Pinckney and Peter Steer, has released two albums and several singles/ EPs. Naming Electronic/ Synth Pop bands from the 80's and 90's as their roots, they both try to give this heritage a fresh feeling with their own music. And with their enthusiasm and joy of performing they know how to entertain the audience. Geoff plays the keyboards and sings while Peter plays the electro guitar and sings as well. When they started to play approximately 150 people showed up. With their energetic performance they soon kept a lot of the people going.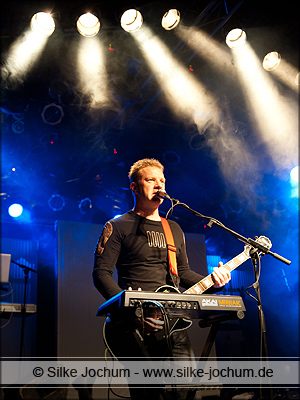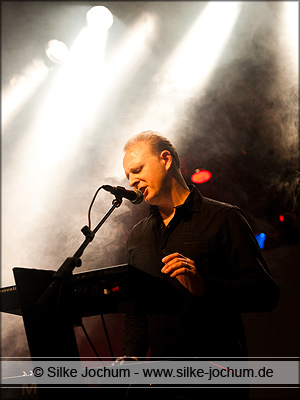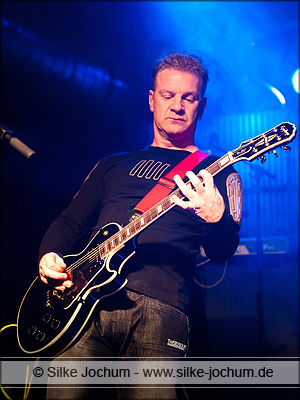 It was quite obvious that there were fans amongst them, as they knew the lyrics by heart and thus sang with the band. Geoff and Peter know how to interact with the people and thus they invite the audience to sing and dance with them. So when they left the stage the people had a good warm up for the main act. http://www.tenek.info / https://www.facebook.com/tenekinfo

Setlist
01. Losing something
02. Higher ground
03. If I should fall
04. Synchronise
05.A new foundation
06. Submission
07. Elusive
08. Another day
09. Blinded by you

Rating
Music: 7
Performance: 7
Sound: 8
Light: 7
Total: 7.2 / 10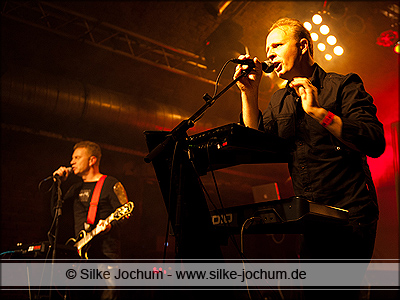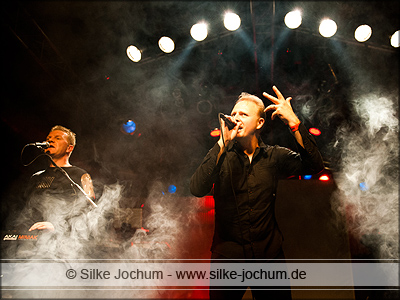 De/Vision

When thinking of Synth Pop bands you cannot leave DE/VISION unmentioned as they surely had an impact on other bands of this genre. After a 25 years career they are definitely old stager and so it is only consequent to celebrate their anniversary with an extended tour which started in the Matrix Bochum. As they wanted to make this tour a special remembrance they decided to join a pledge project and to make a concert DVD and a CD which are only available on Pledgemusic. As special visual effect three LED walls were built up showing different graphic designs. In addition they had their life drummer, too.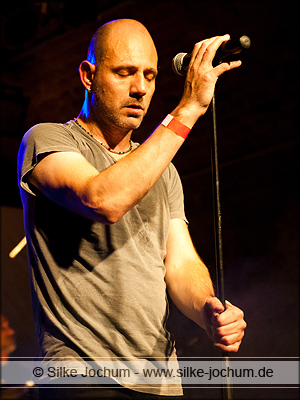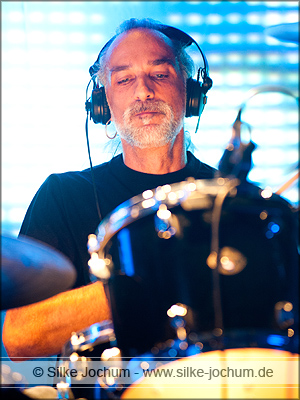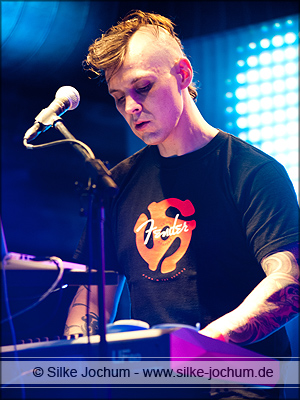 When the first tunes could be heard the drummer appeared on stage and took place at his drum kit on the right side of the stage. The next was Thomas who took place behind his keyboards on the left. Mohawks seem to be in fashion this season as Thomas now has one, too. Unfortunately the concert was not sold out but at a guess 350 people showed up. Right from the beginning the audience started to dance and sing to the songs. DE/VISION presented with a long setlist a section of their greatest hits during their two and a half decade's career. As you don't see very much of Thomas behind his notebook on his keyboard it is good that Steffen shows more presence by singing and dancing. Furthermore he showed up with good life vocal qualities.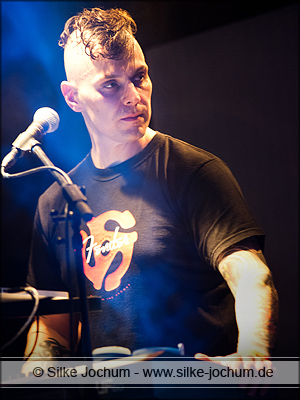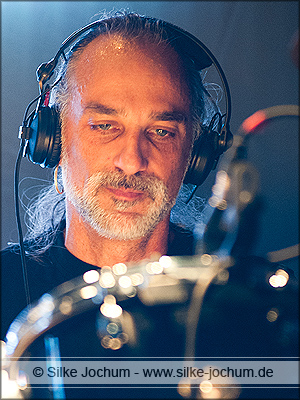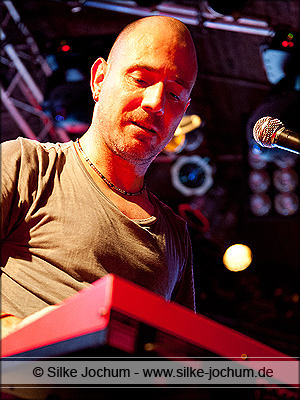 Although I personally miss the interaction with the audience, the people obviously do not care that much, but enjoyed the show very much and asked for more. So after a long set of 20 songs the people got two more encores before the concert was over and I saw many happy faces leaving the venue. http://www.devision-music.de / https://www.facebook.com/pages/DEVISION/24741337633

Setlist
01.The day before yesterday
02. Dinner without grace
03. Blue moon
04. Strange affection
05. Miss you more
06. What's love all about
07. Ride on a star
08. Remember
09. I'm not dreaming of you
10. Unputdownable
11. Binary soldiers
12. Brothers in arms
13. Subtronic
14. Heart shaped tumor
15. Bipolar
16. I regret
17. Rage
18. Time to be alive
19. Try to forget
20. Still unknown
---
21. Love will find a way
22. Endlose Träume
23. Your hands on my skin
---
24. Uncaring machine
25. Flavour of the week

Rating
Music: 8
Performance: 7
Sound: 8
Light: 9
Total: 8 / 10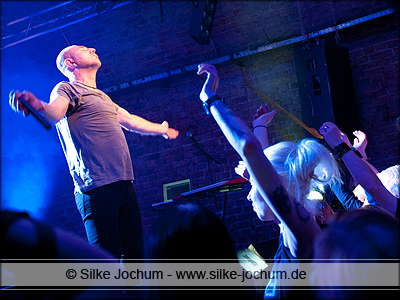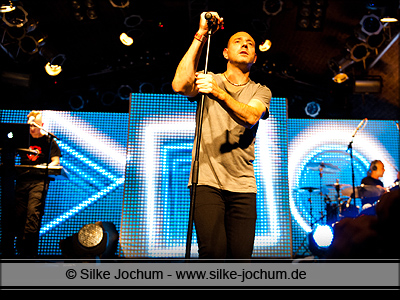 Full Gallery


All pictures by Silke Jochum (
http://www.silke-jochum.de
)
See also (all categories):