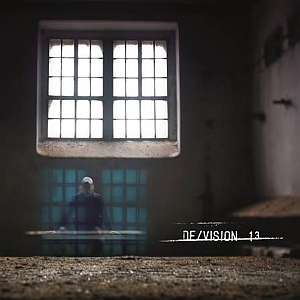 Artist: De/Vision
Title: 13
Genre: Synth Pop/ Electro Pop
Release Date: 17th June 2016
Label: Popgefahr Records
Album Review

'13'. Thirteen. A crucial number in Western thinking. By some interpreted as the number of evil, by some subverted into the number of luck. For DE/VISION, it's more of a practical number – it's the thirteenth album of the German synth pop duo, and a long awaited long as it took the band four years to put it out. They are one of the first bands to map the currently heated political situations around the world with the sound of synth pop but unfortunately, the dreamy quality of synth pop is too strong to send out the message and Steffen Keth doesn't have the voice a Roland Orzabal has in order to intonate his discontent powerfully.
Nevertheless, the opener 'Who am I?' comes about powerfully musically-wise with beats that resemble DEPECHE MODE's more recent expeditions, yet Keth's vocals are not at his best there. His voice, however, does scintillate in 'Starchild' where it beautifully leads the melody into an out-of-body experience, floating in musical spaces. The track 'Prisoner' also offers an interesting listening experience as one does get the impression that the voice is imprisoned in the song, singing for salvation, singing for liberation in a shockingly calm, tranquil way – only the chorus at the end offers a mild form of aggravation. The heavy, seemingly industrial 'Gasoline' offers another highlight which perfectly captures the fucked up atmosphere the world is currently in. The album ends with another dreamy song called 'The Firing Line' and it's those songs DE/VISION are best in.
All in one, DE/VISION present a diverse synth pop record with '13' and their experiments by making music express lived realities should not go unnoticed.
Tracklist

01. Who am I?
02. Essence
03. Starchild
04. Where is the light?
05. Synchronise
06. Prisoner
07. Read Your Mind
08. Their World
09. Gasoline
10. The Firing Line
Line-up

Steffen Keth – Vocals
Thomas Adam – Music
Website
http://www.devision-music.de
/
https://www.facebook.com/DEVISION-24741337633
Cover Picture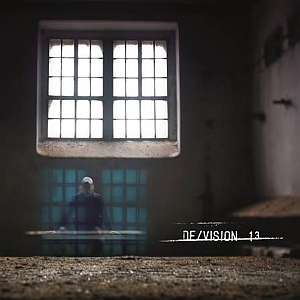 Rating

Music: 6
Sound: 8
Total: 7 / 10
See also (all categories):