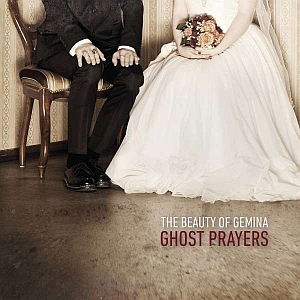 Artist: The Beauty of Gemina
Title: Ghost Prayers
Genre: Dark Rock
Release Date: 21 February 2014
Label: Nocut (SPV)
Album Review

The last full length album of new songs by Swiss dark-rock band THE BEAUTY OF GEMINA, was 2012's 'Iscariot Blues'. Combining all the elements of their previous three albums and refining them into a taut and progressive whole, it was a commercial and critical success, and illustrated the diversity on offer from songwriter and chief Gemina, Michael Sele. Then came the extraordinary acoustic album, 'The Myrrh Sessions'. Meant initially as a thank-you to the fans, the radical reworking of TBoG favourites, and the inclusion of two new songs, took on a life of its own and showed a playful and highly inventive side to the band that has since transferred to the live arena. The gothic porch-blues of 'Dark Rain' for example has solidly dug its heels in to every set-list now, and it's a very happy beast for being there.
So what next? Flexing the creative muscles to such an extent could leave a vacuum, a point where many bands feel a slight shiver of panic and do what is collectively known as 'going back to basics'. It gives a breathing space while figuring out how to move forward. THE BEAUTY OF GEMINA have seemingly decided that back to basics is a cop-out, and have forged ahead with 'Ghost Prayers', their most broad brush-stroked canvas thus far. The songs here take on a dizzying array of styles, textures and moods, which could imply an aimlessness but is actually the opposite. Playing to their strengths, the band have taken key elements from their sound and pushed them towards the zeitgeist, and that makes for a bold and thrilling listen.
Take opener 'One Million Stars', which continues where old favourite 'Rumours' left off, powerfully dark, driving rock, rushing headlong through hypnotic repetition before zipping off in unexpected and thrilling directions. It's carried on a riff not dissimilar to THE SISTERS OF MERCY's 'Vision Thing', but this initially simple guitar work soon transforms into something fabulously grand and far more complex than anything Mr Eldritch could summon up. There's subtlety at play here underneath the furious pace and urgency. A moody impatience underpins similarly paced 'All Those Days', frantic percussion and a killer chorus moving this one along like black storm-clouds over bleak mountains. It's raining no doubt too. It rains a lot in Gemina-land.
With 'Hundred Lies', the band reach a pinnacle of atmospherics and understated moroseness, the great lost song Bobby Smith probably wished he'd written for THE CURE's 'Disintegration' album. Michael Sele's mournful, pleading vocal perfectly over-scores this wash of gorgeous misery like an oil painting where the colours slowly melt and bleed into one another. It's easily one of the best and most complex songs the band have released to date. Heartbeats quicken again on the perfectly realised pop of 'Dancer On A Frozen Lake' before a stab of jittery post-punk is injected into 'Run Run Run', a car-crash of at least three different songs, all of them good. There's NICK CAVE southern-blues ducking and weaving across the rail-tracks on 'Down By The Horses', a similar gallop employed on the excellent recent single 'Mariannah', a tune which manages to include an accordion in its climax without sounding crap.
Then there is the haunting, delicate beauty of 'When We Know', a song that has 'future classic' stamped through its porcelain bones. Its sparse fragility hides a strong lyric that is achingly private yet openly optimistic. With so much variation so far it would have been fine to slip into default mode for a while. But 'Dragon', a gothic, fairy-tale lilt, continues the leftfield explorations. 'I Wish You Could Die' is the best kiss-off you could ever sing to someone and if 'Time For A Heartache' is a bit pedestrian, instant salvation is soon at hand. For THE BEAUTY OF GEMINA have here saved the very best for last. 'Darkness' is much more than merely a song. It's a self-contained universe, awash with emotion, passion and exquisite beauty, played out in an exhausting twelve minutes. A beguiling sound-carpet of piano and guitar, woven tightly and seductively together, underpins the darkly brooding instrumental opening.
As it builds, and it does, in spectacular fashion, those dark storm clouds are amassing again, and this time you know the rain is going to be cruel and fierce. The vocals drift in and dance menacingly over the growing cacophony, and by the time of the final swell and burst, there's just a lonely piano to fade the album out. This is clearly the song THE BEAUTY OF GEMINA have been waiting to write, and it's as close to perfection as it's possible to get. 'Ghost Prayers' is an album so wide in scope and creativity, and one so daring in its pushing of the boundaries that a song as wonderful as 'Darkness' deserves to end this particular chapter in the band's career. It also makes it tantalisingly clear what lies ahead. This deserves to be huge.
Tracklist

01. One Million Stars
02. All Those Days
03. Hundred Lies
04. Dancer On A Frozen Lake
05. Run Run Run
06. Down By The Horses
07. When We Know
08. Dragon
09. I Wish You Could Die
10. Time For A Heartache
11. Mariannah
12. Darkness
Line-up

Michael Sele – Vocals, Guitar, Keyboards
Mac Vinzens – Drums
Marco Gassner – Guitars
Website

https://www.facebook.com/TheBeautyOfGemina
/
http://www.thebeautyofgemina.com/
Cover Picture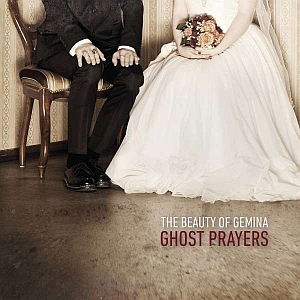 Rating

Music: 9
Sound: 9
Total: 9 / 10
See also (all categories):