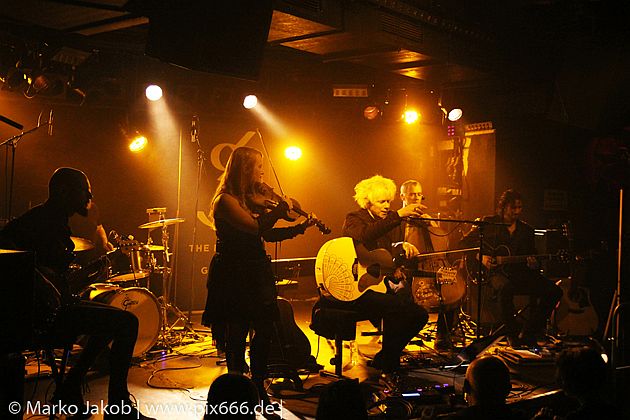 Musik & Frieden, Berlin, Germany
5th October 2018
The Beauty Of Gemina

THE BEAUTY OF GEMINA are releasing their new album, 'Flying With The Owl', on October 12th and just before the release they went on extended tour through Switzerland and Germany. The second last show brought them to Berlin again, this time playing the cosy Musik & Frieden next to the sightseeing must-see Oberbaumbrücke and not far from Warschauer Straße which is one of the places-to-be for party people on a Friday night. But this time the event inside the venue was of a more comfy and heart-warming kind with a good portion of melancholy and darkness.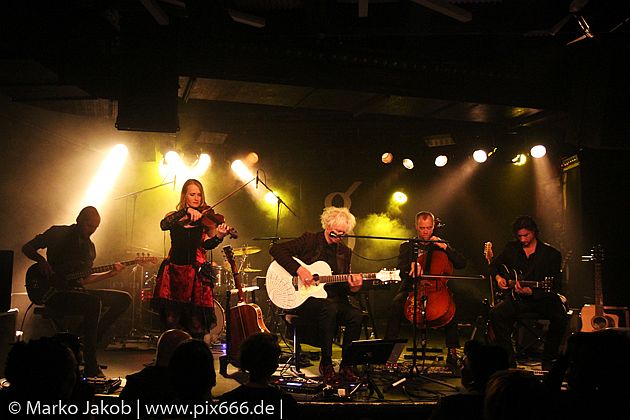 Music & Performance

The venue was partly filled with benches, so coming early was recommended to get one of the free benches in front of the stage. The doors opened about 15 minutes later than announced, so also the gig started a little bit later. As there was no support, the band announced via speaker was no one less than the Swiss masterminds of Gothic-Country-Blues-Rock. As intro for the gig THE BEAUTY OF GEMINA used the instrumental 'Wood Song' that is the last song on the new to be released album 'Flying With The Owl'. The atmosphere became magical just at the beginning of the show and was not meant to change until the very end. The band line-up was again an extended one with musicians also on cello and violin.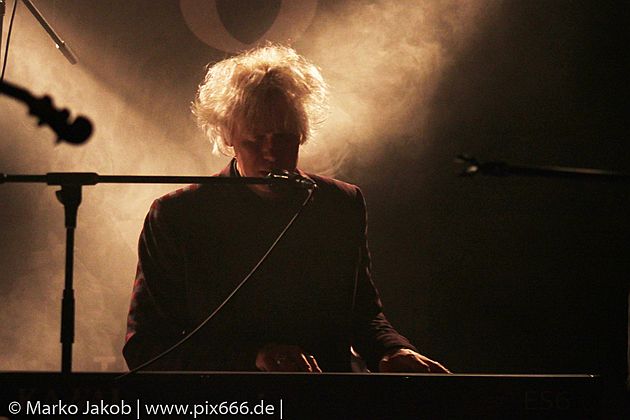 The show was a perfect mix of new songs from the upcoming album and greatest hits from the past. I totally loved to hear 'Suicide Landscape' again, as well as one of my favourite songs from the new album called 'River'. The atmosphere changed from dark melancholy to groovy Blues to sing along songs during the whole evening and it was a beautiful journey from the old and well-known songs to the new officially unreleased yet songs which were welcomed by the fans warmly. Also some cover versions were a very nice surprise, like 'Personal Jesus', original by DEPECHE MODE. They all worked awesome in the remake version of THE BEAUTY OF GEMINA. The audience was in such a good mode, so after the first encore followed encore two and even three. After more than 2 hours of music and some laughter in between the gig ended.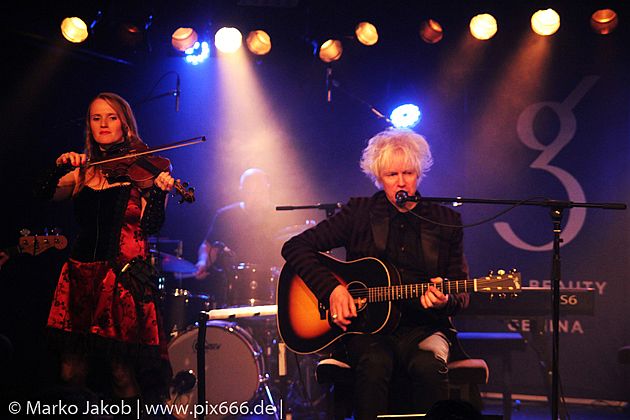 After the concert the fans were welcomed upstairs to have some drinks, take pictures and talk with the band before leaving into the night where we are warned before by Michael Sele to beware of the 'Ghosts'.
Setlist

01. Wood Song
02. Monsters
03. Again
04. Suicide Landscape
05. Into Black
06. Crossroads
07. River
08. Into my arms
09. I Pray For You
10. Hunters
11. Ghosts
12. Personal Jesus (Depeche Mode Cover)
13. Mariannah
14. Tunnel Of Pain
15. In The Dark
16. Shades Of Summer
---
17. Darkness
18. Endless Time To see
---
19. Dark Rain
20. Rumours
21. Down On The Lane
---
22. Wonders
23. Listening Wind
Rating
Music: 10
Performance: 9
Light: 10
Sound: 9
Total: 9.5 / 10
All pictures by Markus Jakob
See also (all categories):