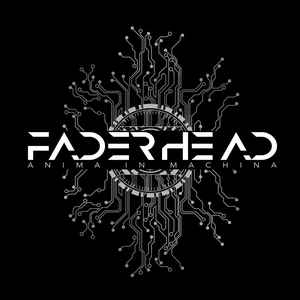 Artist: Faderhead
Title: Anima In Machina
Genre: Future Pop / EBM / Synth Pop
Release Date: 10th June 2016
Label: Not A Robot Records
Album Review

Sami Mark Yahya, professionally known by his stage name FADERHEAD, is a German electronic music producer from Hamburg, Germany. His music is usually described as EBM, Synth Pop or Future Pop. FADERHEAD continue the trend of the German EBM / Synth Pop / Future Pop sound of the 1990's, but modernising it, less harsh now and even drifting into dream-pop territory at times.
After releasing the track 'The Protagonist' as a one-off compilation entry on the Advanced Electronics Vol. 3, FADERHEAD received a deal with Accession Records / Indigo to release his debut album 'FH1' in 2006. Positive reviews made 'FH1' an instant debut-success with standout tracks like 'The Protagonist', 'Vanish' and 'O/H Scavenger'. The year progressed and saw FADERHEAD play shows alongside bands like DIARY OF DREAMS, SITD, PAINBASTARD and others. 2017 opened with the release of the single 'Know Your Darkness', a future-pop club song which debuted at number 1 in the German Alternative Charts (DAC). In 2016 FADERHEAD released 'FH-X' and toured the UK and Germany. In October he also released the 10 song EP 'Anima In Machina' which featured eight reworked old songs and two new tracks. Then FADERHEAD supported COVENANT on a 10-show-tour in Germany which sold out venues in Hamburg, Hannover, Erfurt, Stuttgart, Krefeld and Frankfurt. The 'Anima In Machina' EP occupied the number one position in the German Alternative Charts (DAC) for six weeks in a row.
So we are going to talk about 'Anima in Machina' today and in the first song, called 'Escape Gravity', what do we find? It has a dreamy sadness that´s sung in a world-weary and emotional voice. A soft voice will lead us to Annie..."Annie cannot read in the dark", and then 'Baby Firefly' where on the last lines "and fly away...." our emotions will explode and as a breaking wave send shivers that will pass through the body. Only music can make you feel this way. On 'Shame' the voice will whisper, still making you shiver. And then... the sexy song 'Naughty H' draws you into a new facet of the sensory experience. During ´Sick City' you feel the rhythm of the city, and you walk through these streets and burn in their hell. It´s much more of a club song, definitely designed for the dancefloor. 'Still Missing' and 'Horizon Born' also move from dark to hope, dreaming about the future, escaping the real world. And on 'Smirious Black' there is no voice, only music, where your own emotions, words and images complement what you have already heard or give you time to just keep silent. Words are not always what we need. And the last song is 'Vanish'. Words have returned despite the name of the song but the dream to leave the world is still there...
I would give it 10 out of 10 but I think nothing is perfect so let it be as perfect as possible.
Tracklist

01. Escape Gravity
02. Annie Can't Read In The Dark
03. Baby Firefly
04. Shame
05. Naughty H
06. Sick City
07. Still Missing
08. Horizon Born
09. Smirious Black
10. Vanish
Line-up

Sami Mark Yahya
Website

http://faderhead.com / https://www.facebook.com/faderhead
Cover Picture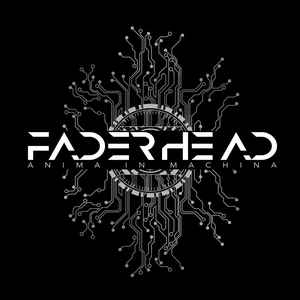 Rating

Music: 9
Sound: 9
Total: 9 / 10
See also (all categories):