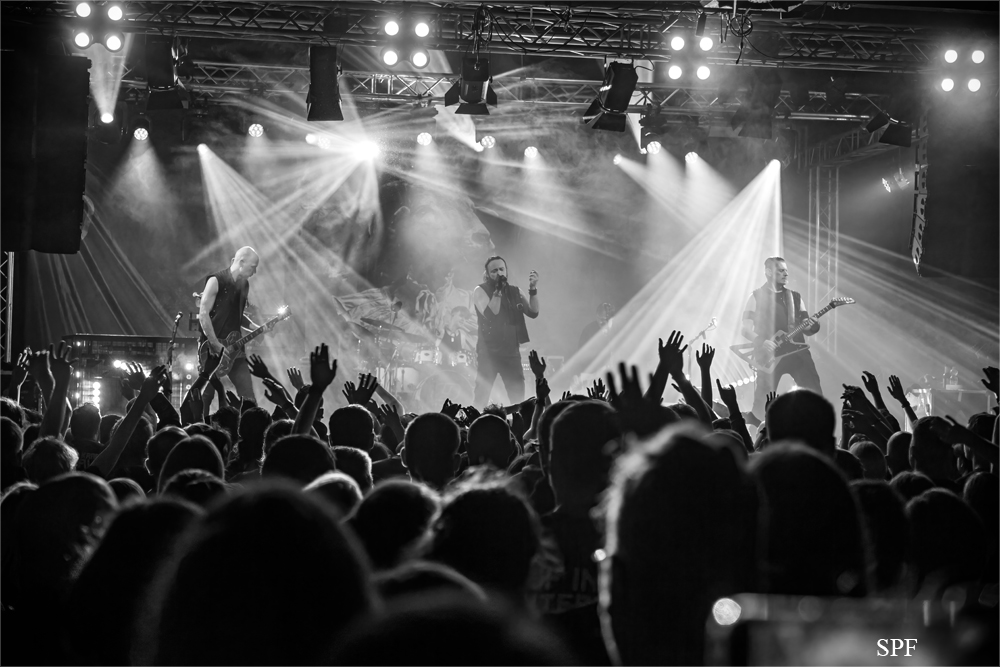 Tante Ju, Dresden, Germany
4th November 2023
Oomph! - "European Tour 2023" - Support: Böse Fuchs

After the profound line-up changes at OOMPH! it was clear that many fans were excited about the upcoming tour. DER SCHULZ will be standing live on stage together with OOMPH! for the first time on this tour. Of course, many people already know DER SCHULZ from his time as frontman for UNZUCHT and so many people already knew his voice. Can this work with a new singer? Such a change is always very difficult in any band.
Böse Fuchs
When I arrived at Club Tante Ju, the question had almost answered itself when I saw the long queue of guests waiting in front of the location. The fans showed up in large numbers. The club was full by the time the concerts started. I'm not sure if the night was sold out but it was certainly close. BÖSE FUCHS from Berlin opened the evening. The still young band from Berlin released their first album 'Sinner' in 2023 and has already received positive feedback. This was also confirmed by the audience that evening.
https://www.boesefuchs.berlin
Oomph!
Also OOMPH! had released their new album 'Richter und Henker' in 2023, on which DER SCHULZ was at the microphone for the first time. The setlist consisted of songs from the new album but also many classics. The material from the new album was received with much applause and singing along by fans. Of course, the band's great classics shouldn't be missing from the set and the band was able to convey the old classics very well together with DER SCHULZ. As if DER SCHULZ was always the frontman of the band. There was also a new line-up on the keyboard and drums. Ultimately, the audience decides with their feedback how they like the new line-up. Just like OOMPH! On this evening, with the new line-up being applauded by the fans, you can clearly say: YES! The new era of OOMPH! band history has begun, because the new line-up has proven live how it can inspire the fans.
https://www.oomph.de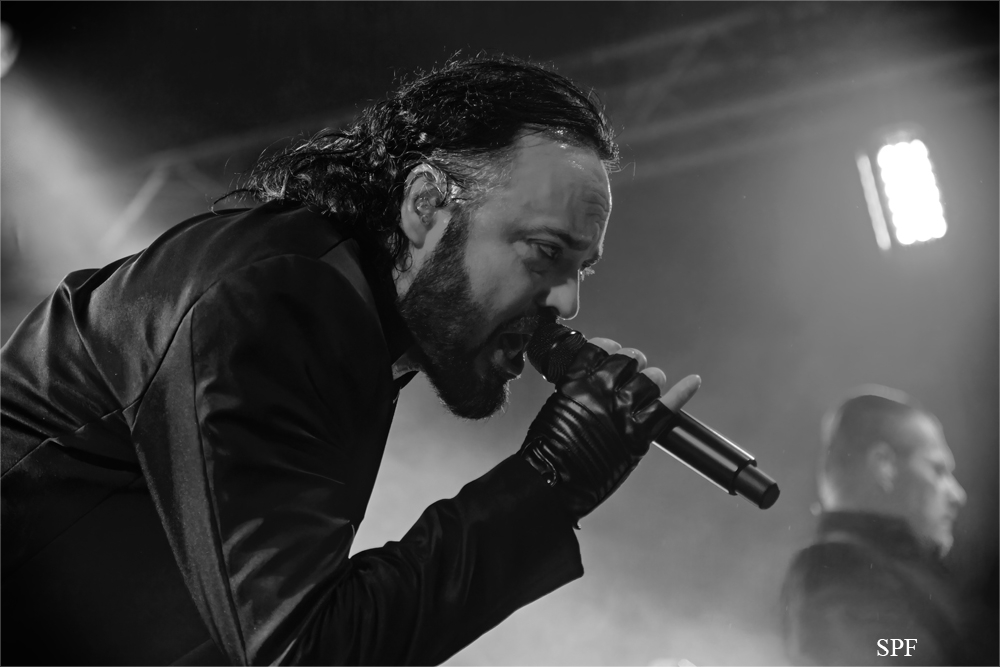 Setlist

01. Intro: Ein kleines bisschen Glück
02. Soll das Liebe sein?
03. Träumst du?
04. Richter und Henker
05. Labyrinth
06. Bis der Spiegel zerbricht
07. Mein Herz
08. Nur ein Mensch
09. Sandmann
10. Nichts wird mehr gut
11. Gekreuzigt
12. Jede Reise hat ein Ende
13. Brennende Liebe
14. Wem die Stunde schlägt
15. Kein Liebeslied
16. Gott ist ein Popstar
17. Schrei nur Schrei
18. Der neue Gott
19. Kleinstadtboy
20. Das weisse Licht
21. Mitten ins Herz
22. Es ist nichts wie es scheint
23. Augen auf
24. Alles aus Liebe
25. Sag jetzt einfach nichts
26. Niemand
All Pictures by Silvio Pfeifer
See also (all categories):