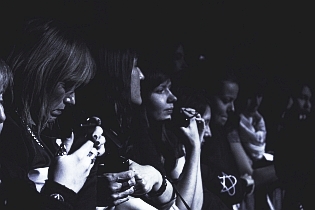 Tavastia, Helsinki, Finland
31th December 2013
Helldone on the Road: Beastmilk, Pertti Kurikan Nimipaivat, HIM

Helldone is the New Year's Eve Festival hosted and headlined by the world famous Finnish band HIM. This tradition has started long ago, first time was back in 1999, although the name Helldone Festival came later, only in 2005. This year, for the first time since 2008, the festival made shows not only in Helsinki, but also in finish towns of Oulu, Seinajoki, Tampere and the main event, traditionally taking place in Tavastia Club, Helsinki was supported by the BEASTMILK (the promising Finnish SISTERS OF MERCY inspired post-punk band) and PERTTI KURIKAN NIMIPAIVAT (the Helsinki-based punk band, consisting of the disabled guys).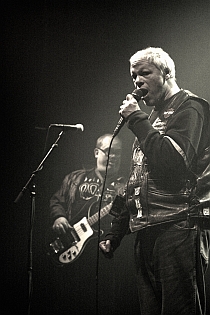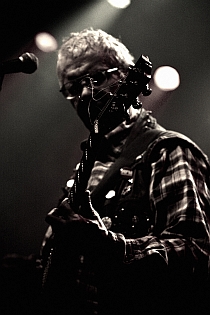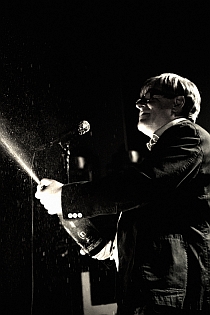 HIM

The New Year's concert was sold out long before the due date, as soon as the "love metalists" and the first Finnish export band HIM announced the festival in November. 2013 was marked by the triumphant comeback of the band with the new album 'Tears On Tape', long awaited by the fan girls. Many might say that they're not the same anymore, but the venue was full with the most dedicated old and new fans, attracted by the new sound of the last album. https://www.facebook.com/theheartagram / http://www.heartagram.com/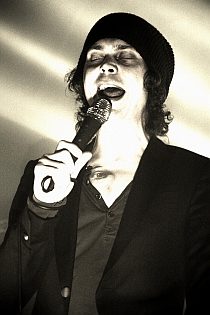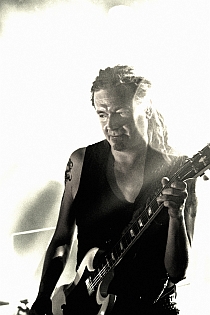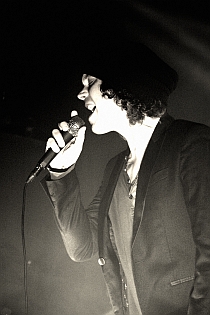 Music & Performance
The concert began right at midnight, when the headliners started off with the old hits of theirs, making the whole Tavastia club squeal, dance and cheer up in one instance. After that followed a well-balanced cocktail of the old and new songs and the nice wishes to all the crowd. And if the faces of the five on stage did not always seemed as fresh, forever young and energetic, those were only moments, which most probably went unnoticed by the full-packed Tavastia. If to refer to the belief that the way you celebrate a New Year that's way it will go - the delightful year of partying to the nice music is granted to every HIM-fan around the world who were lucky to be present at Helldone 2013 night in Helsinki.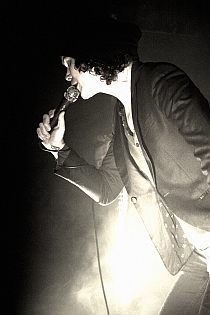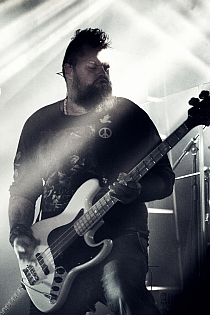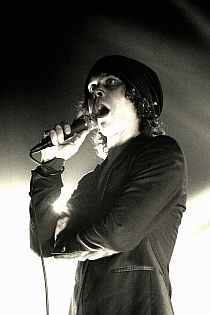 Setlist
01. Buried Alive By Love
02. Rip Out the Wings of a Butterfly
03. Right Here in My Arms
04. The Kiss of Dawn
05. All Lips Go Blue
06. Join Me in Death
07. Your Sweet Six Six Six
08. Passion's Killing Floor
09. In Joy and Sorrow
10. Into the Night
11. It's All Tears (Drown in This Love)
12. Soul on Fire
13. Wicked Game
14. Tears on Tape
15. Poison Girl
16. For You
17. The Funeral of Hearts
---
18. Death Is in Love With Us
19. When Love and Death Embrace
20. Kiss the Void

Rating
Music: 8
Performance: 7
Sound: 9
Light: 6
Total: 7.5 / 10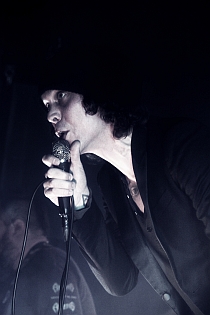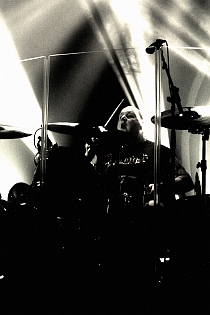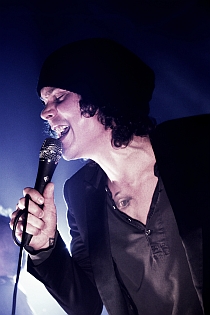 All pictures by Varja Lintu & Julia Nappi



See also (all categories):