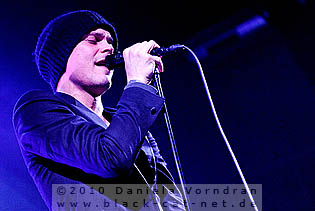 FZW, Dortmund, Germany
10th March 2010
HIM & Dommin
For over 10 years, HIM belongs to the most successful bands of Scandinavia. With the enthusing melange of emotional love songs and driving Metal elements, the formation around the charismatic front man Vile Valo has acquired an international following, devotedly dedicating themselves to their way of making music! HIM returned in February with their new album 'Screamworks: Love in Theory and Practice' to their fans followed up by two dates in Germany, one of which going down at FZW in Dortmund. Both German shows were totally sold-out and when I arrived at the FZW, a large queue was waiting in the cold outside to finally enter the venue, where first support act DOMMIN were up to enter the stage.
Dommin

The start of what was to become DOMMIN has been made already in the year 2000, when first songs were written. For a couple years it was a mere project, but with the addition of Billy James as keyboard player, a chain reaction had been started and over the following years, the project would grow to a real band. However, it was not before the present year that DOMMIN would be releasing their first official album with the title 'Love is Gone'. DOMMIN are Kristofer Dommin (vocals, guitar), Konstantine (keyboards), Billy James (bass) and Cameron Morris (drums).
http://www.dommin.com/
/
http://www.myspace.com/dommin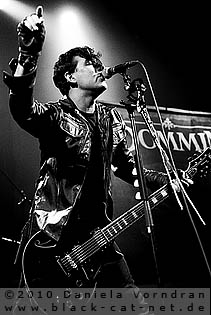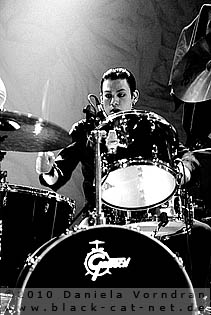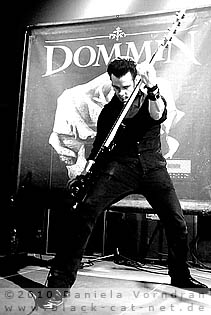 Music & Performance
So far, I only read about DOMMIN before. And before the show started, I talked to some people who were pretty impressed by the shows of the band they had already seen so far. So, I was quite curious by now what would come up. DOMMIN entered the stage short before eight to a bumping intro and stroboscope lights. The set was pretty short, just six songs, but nevertheless quite convincing. Those four guys seemed really to have fun up there on stage. Musically, especially remarkable is Kristofer's voice. Also, the combination of modern Rock and elements of Swing music are not so common. Besides i.e. 'My Heart, Your Hands' or 'Dark Holiday' also a cover version of the CUTTING CREW classic '(I just) died in your arms tonight' has been presented. Even though the audience was not too vivid during DOMMIN's performance, people really seemed to like them and so I did not wonder that Kristofer extensively thanked the audience for its support.
Rating
Music: 6
Performance: 8
Sound: 8
Light 7
Total: 7.1 / 10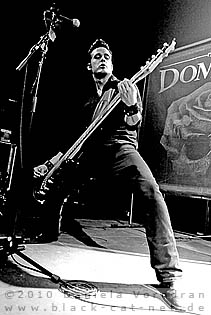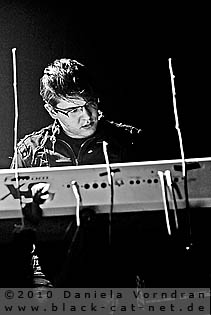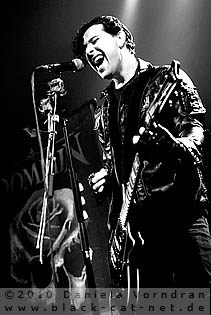 HIM

Ever since they released their super hit 'Join Me (In Death)', being a part on the album 'Razorblade Romance' in 1999 as well, almost every single or album placed itself in the upper ranks of international hit lists. Alone in Germany, two of HIM's albums have reached the pole position of the charts and other ones followed, having reached the second, third and fourth position there. Now the band, formed back in 1991, returned with the new album 'Screamworks: Love in Theory and Practice' showing the band going back to its roots. HIM is Ville Valo (lead vocals, acoustic guitar), Mikko "Linde" Lindström (lead guitar, acoustic guitar), Mikko "Migé" Paananen (bass guitar, backing vocals), Mika "Gas Lipstick" Karppinen (drums, percussion) and Janne "Burton" Puurtinen (keyboards, backing vocals).
http://www.heartagram.com/
/
http://www.myspace.com/heartagram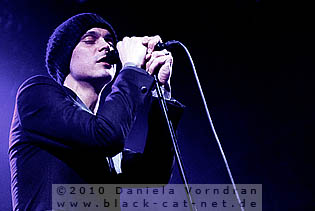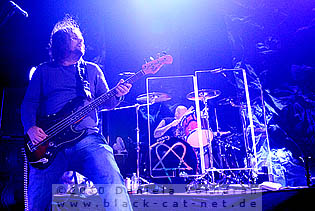 Music & Performance
Short before the band entered the stage, the venue was really packed. All in all, the attendees were older in average than I expected. Nevertheless, front rows were merely occupied by the younger girls wanting to be as close to their idol, His Infernal Majesty, as possible. After a rather long rebuilding break, it lasted about 45 minutes, the band finally entered the stage at 9.15. First thing I recognized was the fact how much thinner Ville was compared to the last time I saw the band. Furthermore he's only drinking cola on stage now and quit smoking. Quite a change in his stage appearance! When the set started with 'Like St. Valentine' from the current album, I was not too much impressed. The voice of Ville sounded quite thin compared to the guitars and drums. You could see how much he was trying to keep up with the music. Obviously it became a little better after a few songs. And people in the audience did not care too much anyway.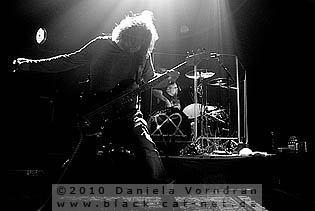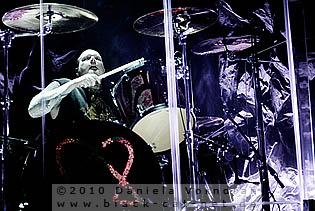 The set went on with the older classic 'Right here in my Arms' and 'Rip Out The Wings Of A Butterfly' before with 'Heartkiller' the first single out off the current album was up on the list. After it, another classic followed with 'Join me in Death' which saw Ville's voice still not in top form. After a few more songs, my favourite 'Wicket Game' followed. And thing one now sounded amazing as well as 'When Love And Death Embrace' that finished the main set. The band returned for three more songs, 'The Funeral of Hearts' being last one of the evening. How to sum the evening up? The band on stage obviously had fun. But the vocal problems, whatever had caused them, minimized a great concert experience. Furthermore in my opinion 75 minutes for a concert are just too short, especially if you pay quite some money for it. The show all in all was ok, but surely not the best one HIM ever presented.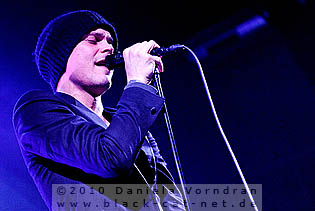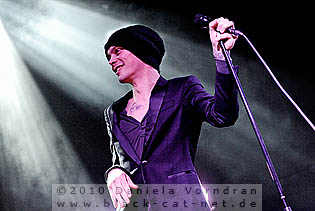 Setlist

01. Like St. Valentine
02. Right Here In My Arms
03. Rip Out The Wings Of A Butterfly
04. Heartkiller
05. Join Me In Death
06. The Kiss Of Dawn
07. Katherine Wheel
08. Poison Girl
09. Buried Alive By Love
10. Disarm Me (With Your Loneliness)
11. Your Sweet 666
12. Wicked Game (Chris Isaak cover)
13. When Love And Death Embrace
---
14. It's all tears'
15. Scared To Death
16. The Funeral Of Hearts
Rating
Music: 7
Performance: 7
Sound: 8
Light 8
Total: 7.3 / 10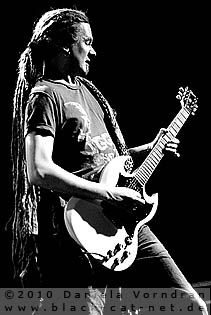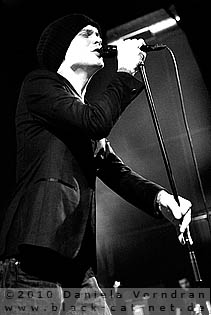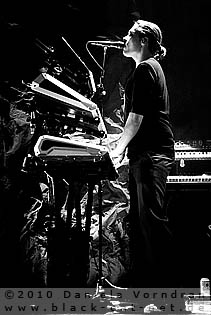 All pictures by Daniela Vorndran (
http://www.vorndranphotography.com/
/
http://www.black-cat-net.de/
/
www.myspace.com/vorndranphotography
)
{jos_sb_discuss:17}
See also (all categories):