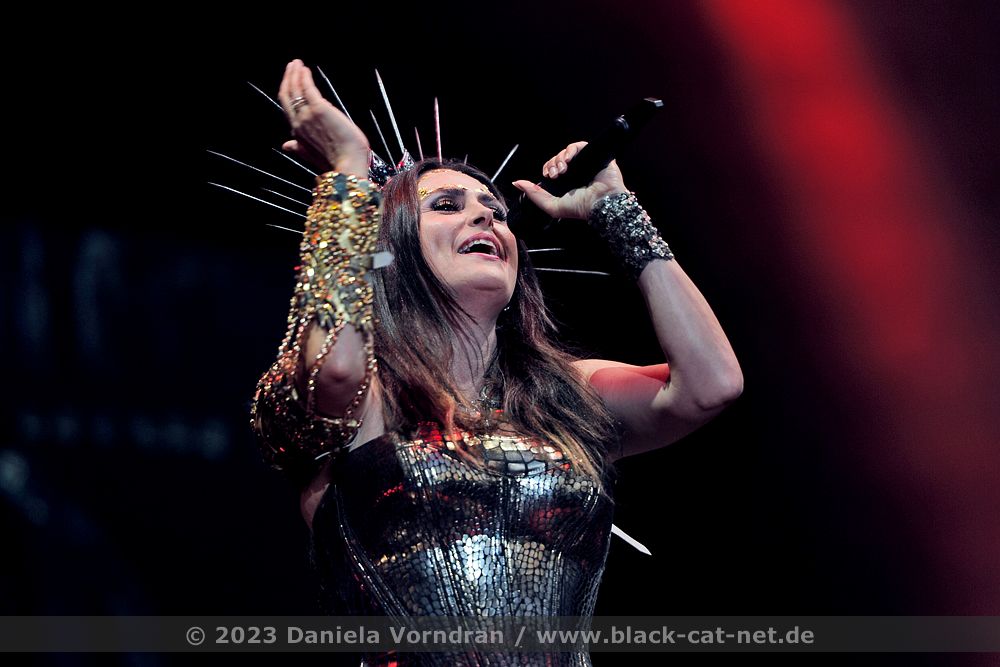 Airfield Drispenstedt, Hildesheim, Germany
11th to 13th August 2023
M'era Luna Festival 2023 Day 2 with The 69 Eyes, Agonoize, Ashbury Heights, Blitz Union, De/Vision, Dragol, Eisfabrik, Frozen Plasma, Gothminister, Heldmaschine, Hocico, Letzte Instanz, Manntra, Melotron, Mono Inc., Peter Heppner, She Hates Emotions, Subway To Sally, Within Temptation

Sunday welcomed us with plenty of sunshine and a few clouds here and there. While DRAGOL opened the second day of the festival on main stage, BLITZ UNION opened the club stage.
HELDMASCHINE who stirred the crowd at Castle Rock Festival a few weeks ago attracted many people and the infield was significantly fuller than the previous day around noon. The band played an amazing show and used the chance to announce a tour in October. Meanwhile, newcomers MANNTRA rocked the people on club stage and announced the release of their new album in September. The band members made some announcements in German and the effort was rewarded by lots of cheering from the crowd. The band from Croatia used the chance to invite the crowd to their record release party in Leipzig, Sept. 22nd and the loud cheering from the crowd indicated, that tickets will be selling fast.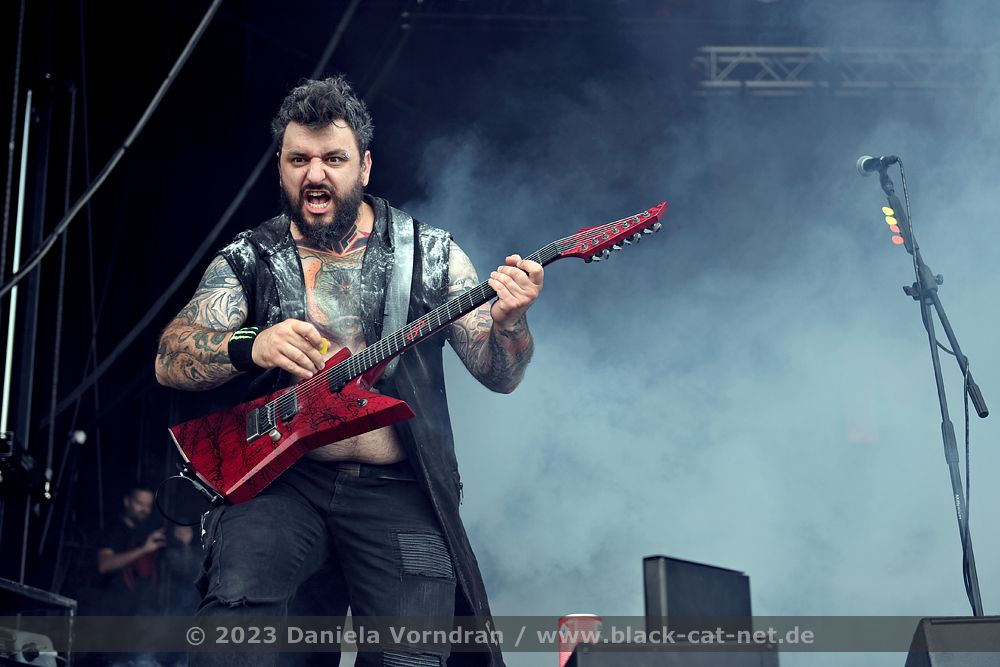 EISFABRIK mainly clad in white, brought their Yeti on stage and made the crowd waving their hands in rhythm to their Dark-Electro and Future-Pop sounds. The band later saw a long line of people in want an autograph. SHE HATES EMOTIONS brought Dark Wave and some Synth Pop sounds on club stage and when main stage was made ready for GOTHIMISTER, the riddle "Who brought the skeletons they unloaded from a truck this morning?" was solved. The Alternative-Metal band from Norway attracted many to the main stage and it didn't take long, until headbangers got their favourite tracks.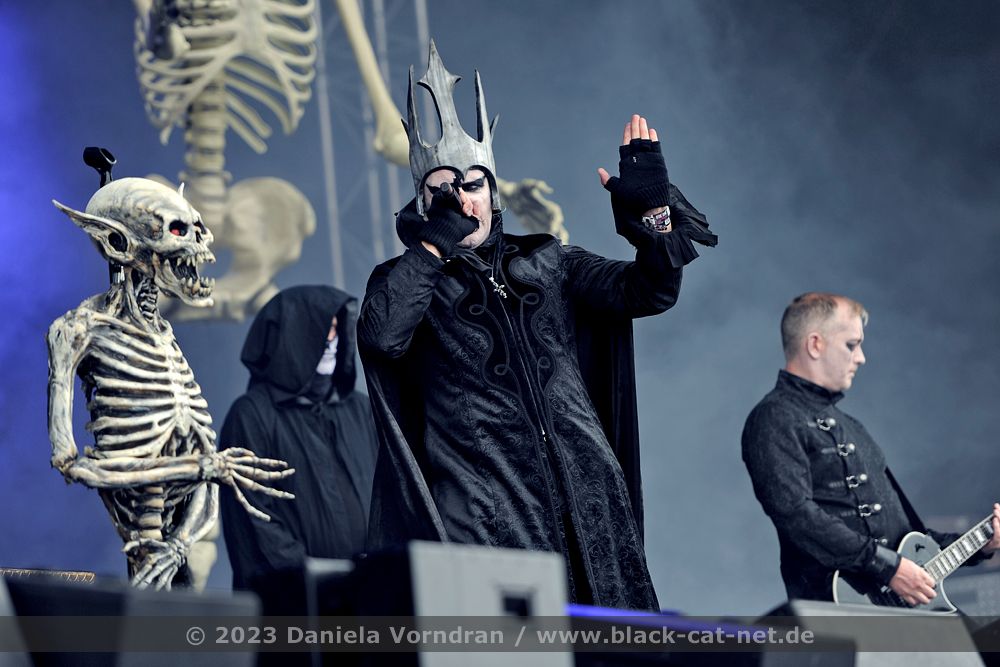 MELOTRON brought Synth sounds to the club stage, while many were waiting for LETZTE INSTANZ to appear on main stage. The German band has a very unique style that consist of a combination of Classic and Rock elements and several announcements were made. Fans of Electro-Pop gathered at club stage for FROZEN PLASMA, while fans of Goth N' Roll tried to secure a good spot to see THE 69 EYES on main stage. A show of the HELSINKI VAMPIRES in daylight is a rare thing, but it seemed that the band didn't mind to raise early from their coffins. Drummer Jussi69 had decorated his cheek with "Goth as Fuck" for this special occasion and the band had brought a setlist with songs from all decades of their career. Classics like 'Gothic Girl' and 'Brandon Lee' alongside 'Feel Berlin' and 'Betty Blue' appealed to Goth and Rock fans alike. 'Gothic Girl' was played in a new version, that came with a very up-tempo towards the end, offering Jussi69 to beat the shit out of his drums and the shredders to attack their strings, while singer Jyrki is left to headbang.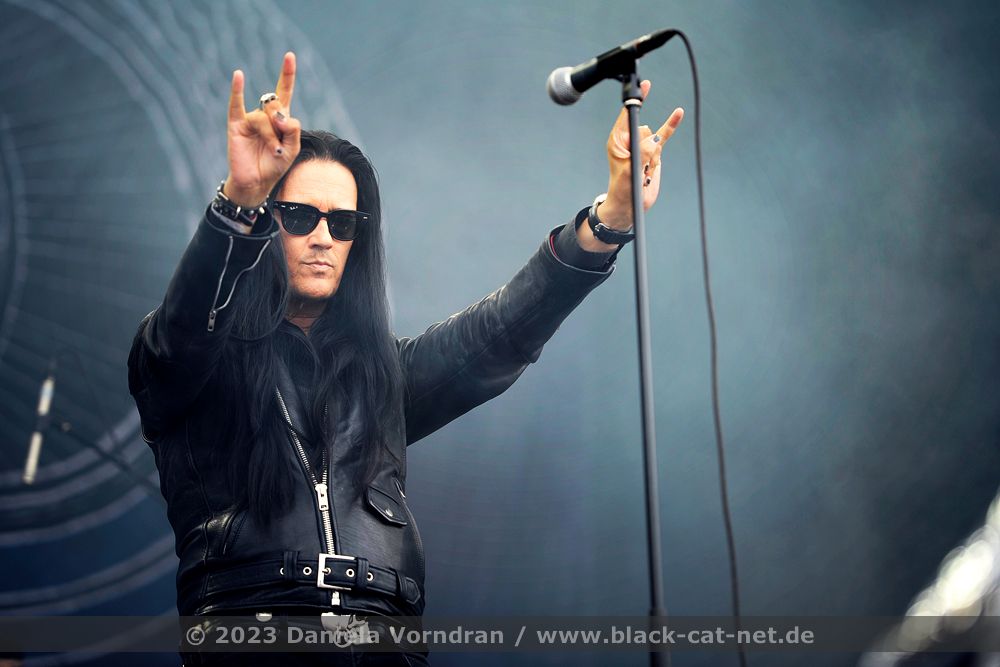 After the last tune of the song faded, Jyrki69 explained, that they had written the title track for their latest album 'Death of Darkness' with the M'era Luna crowd in mind. After he asked the Hildesheim crowd to dance 'Dance D'Amour' with the band, he asked 'You wanna rock?' and of course the M'era Luna crowd wanted to rock out to the tunes of 'Lost Boys'. Afterwards many stood in line for a drink, for the energetic show had made them thirsty. ASHBURY HEIGHTS so a pretty crowded club stage area and people obviously enjoyed their Synth-Pop songs. In this late sunny afternoon, PETER HEPPNER attracted many to the main stage. JOACHIM WITT paid him a visit, but unfortunately his vocals were hardly audible.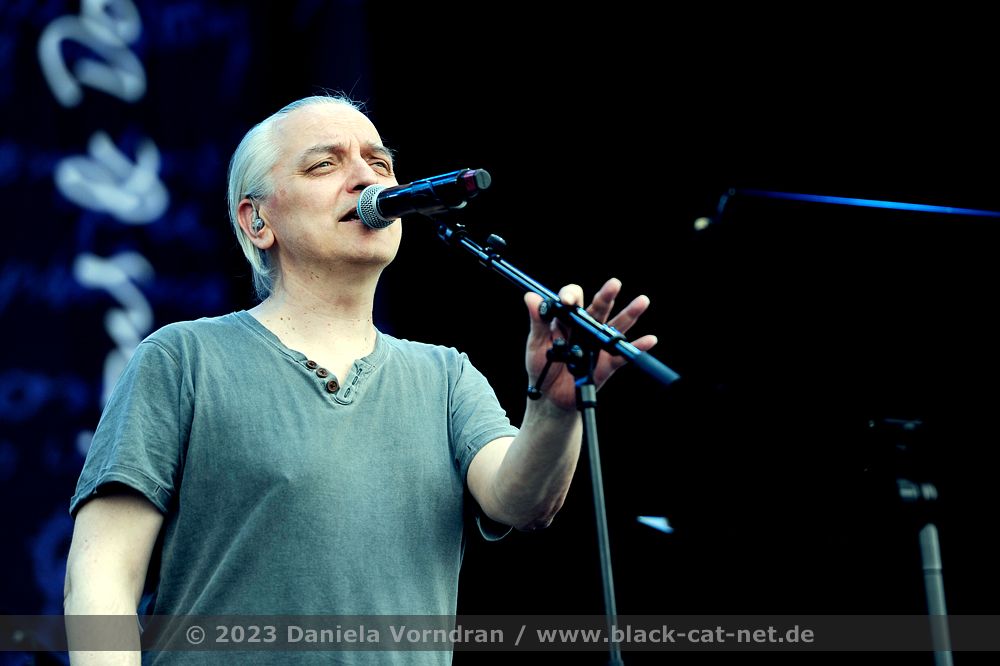 Berlin based AGONOIZE who invented the "Hellektro" gave their fans the beats on club stage while medieval sounds provided by SUBWAY TO SALLY attracted fans of Medieval Rock to the infield. The band's over 30 years lasting experience was highly appreciated by the fans who rewarded the band with plenty of cheering after every song. DE/VISION attracted fans of Dark 80s sounds while many hurried to eat their dinner, before MONO INC. conquered main stage. The band's sound that ranges somewhere between Rock and Goth became more popular over the years and won them high ranks in the charts. Frontman Martin Engler changed the lyrics of LEONARD COHEN's 'Hallelujah' to 'M'era Luna'. But MONO INC: are always good for a few surprises and so they decided to be pirates and play the title track of 'Pirates of the Caribbean'.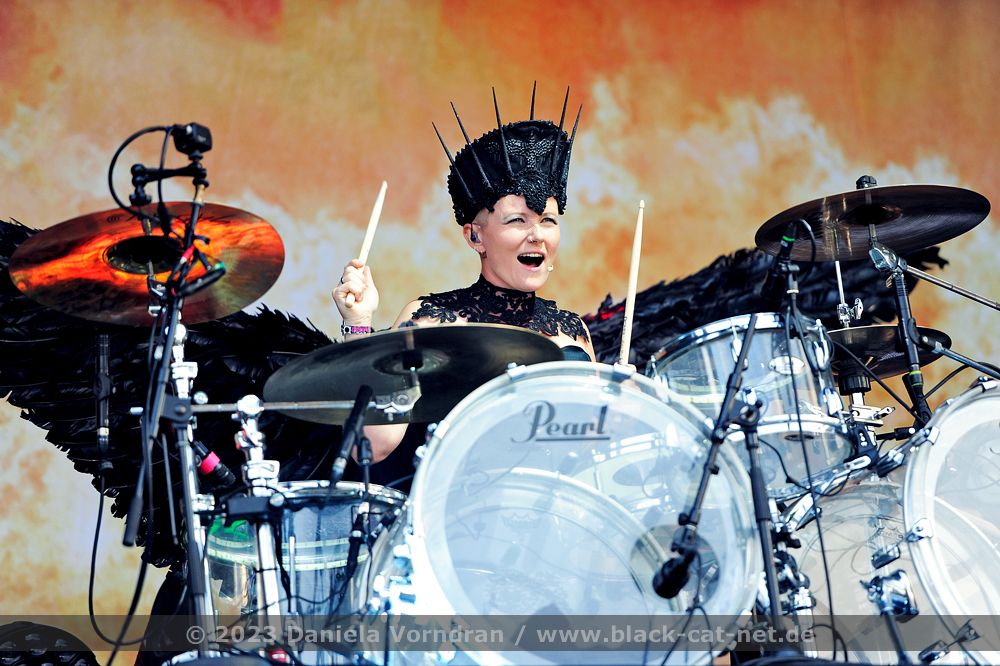 Plenty of stagehands conquered the stage, as soon as MONO INC. left the stage to get things ready for WITHIN TEMPTATION, while Aggrotech pioneers HOCICO from Mexico headline on club stage. WITHIN TEMPATION brought a gigantic screen and plenty of digital backgrounds to Hildesheim. The infield is filled to the max and the band knows how to drive a crowd and then M'era Luna 2023 is over. Many will be reminded by sore feet and a sunburn of a fantastic Sunday with a lineup that is seeking one of its kind.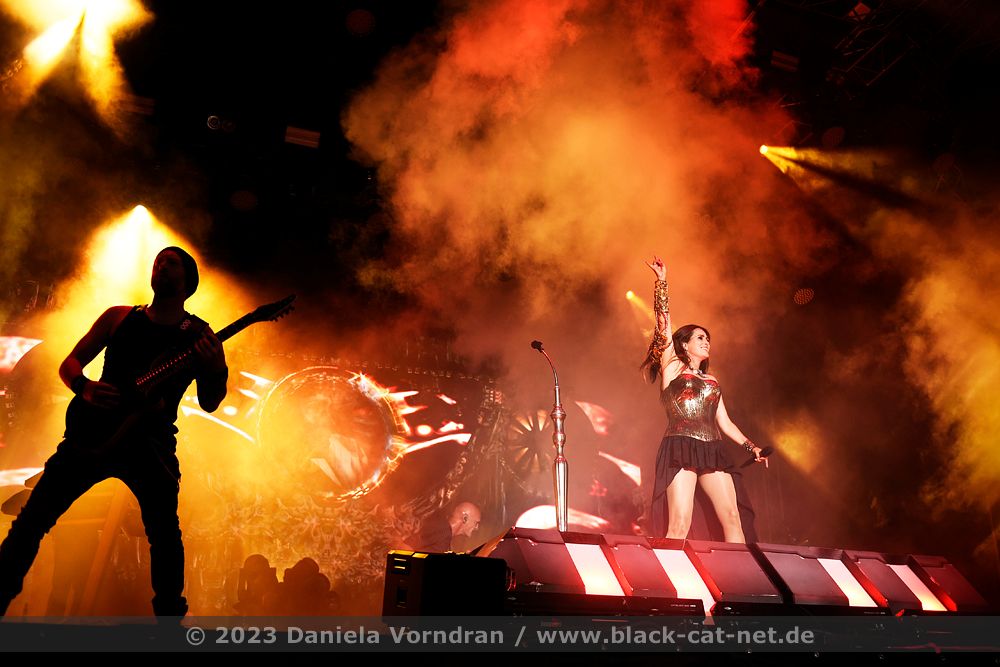 Meanwhile the M'era Luna team has published the first band wave of next year's lineup: ASP, Assemblage 23, Dartagnan, Das Ich, Die Herren Wesselsky, Die Krupps, Front 242, Funker Vogt, Lacrimas Profundere, Lord Of The Lost, Oomph!, Saltatio Mortis, Schandmaul, Stahlmann, Suicide Commando, [:SITD:], Universum25 and Welle:Erdball will be around. Tickets via
https://www.meraluna.de
All pictures by Daniela Vorndran (
http://www.vorndranphotography.com
/
http://www.facebook.com/blackcatnet
)
See also (all categories):